Azelis to raise US$1 bn in IPO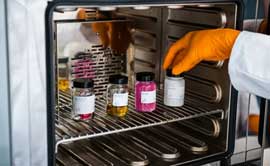 Speciality chemicals and food-ingredient distributor Azelis SA plans to raise US$1.04 billion in an initial public offering (IPO) in its intention to list shares on the regulated Euronext Brussels market, in what is said to be the largest IPO in Belgium for a while.
The IPO will consist of a primary offering of new shares from a capital increase, as well as a secondary component from existing shareholders. The offering will consist of private placements to qualified investors in Belgium, qualified institutional buyers in the US, and certain other qualified and/or institutional investors in the rest of the world.
The move will assist in repaying outstanding debt (US$1.9 billion), while providing the company with increased financial flexibility. The IPO is also expected to support Azelis' growth strategy and future acquisitions by providing funding and giving it access to capital markets.
Based in Antwerp, Belgium, Azelis distributes speciality chemicals used in all industries from animal nutrition to industrial cleaning. The company has about 2,800 employees in 56 countries, according to the statement.
Swedish private equity firm EQT AB acquired Azelis in 2018 from Apax Partners for an undisclosed amount. Canada's PSP Investments was a co-investor in the deal.
The offering is set to be the biggest initial share sale in Brussels since metals supplier Nyrstar NV's listing in 2007, according to data compiled by Bloomberg.
"We are focused on being the preeminent global innovation service provider for the specialty chemicals and food ingredients distribution market," says Hans Joachim Müller, CEO of Azelis.
He added, "As a public company, we believe we will be able to fully capitalise on growth opportunities, continuing to complement our strong organic growth with accretive acquisitions."
The company reported a 13% gross profit CAGR over the period of 2016-2020.
EQT, which is expected to retain its share in the company, has said the specialty chemicals and food ingredients distribution market is expected to grow, driven by underlying growth of specialty chemicals consumption and increasing share of outsourced distribution. Specialty chemicals and food ingredients distribution is a fragmented industry, where Azelis is well positioned to play a leading role in the ongoing consolidation, it adds.
The company notes that the specialty chemicals and food ingredients distribution market reached US$138.8 billion in 2019 and the top four companies had a 10% market share.
Acquisitions will enable Azelis to expand its product portfolio and its geographic and product segment market coverage.
The company has already played a significant part in market consolidation among specialty chemicals and food ingredients distributors, having completed 21 acquisitions from January 2018 through June 2021.
In July, Azelis acquired Quimdis in a bid to diversify its presence in France and EMEA. In the same month it also acquired the food distributor MH, expanding its presence in South Korea.
Azelis is the second-largest pure-play in the specialty chemicals and food ingredients distribution market, with an approximate 2% market share.
In 2020, despite the impact of the Covid-19 pandemic on global trade, industrial output and consumer demand, Azelis grew its Adjusted EBITA by 16% (including 10% organic Adjusted EBITA growth) for the year ended December 31, 2020.
(PRA)
---
Subscribe to Get the Latest Updates from PRA Please click here
©2021 Plastics and Rubber Asia. All rights reserved.

©2020 Plastics and Rubber Asia. All rights reserved.
Home
Terms & Conditions
Privacy Policy
Webmail
Site Map
About Us
SOCIAL MEDIA