Tie-ups: Kolmar signs marketing deal with Synpet for circular cracker feed; TotalEnergies/Indaver in offtake agreement for petrochem feedstock from advanced recycling
Swiss trader of petrochemicals and oil products, and producer of renewable fuels Kolmar Group is to invest in Synpet Technologies (Brussels, Belgium), a company with proprietary technology to manufacture circular naphtha, a circular feed for steam crackers.
Ruth Sandelowsky, CEO of Kolmar, says the company will have marketing exclusivity for products made by Synpet following the investment.
Synpet is planning to invest EUR90 million at Genk, Belgium, to build a unit that will process dixicultto-recycle plastics into synthetic oil. The plant will utilise Synpet's technology, the thermal conversion process (TCP), which provides "a unique solution to waste management and recycling of plastics," Kolmar says.
TCP can make circular products such as circular naphtha, natural gas, and fertilisers, as well as synthetic oil, depending on the input of various waste feeds, it says.
Synpet's technology, currently being deployed at a pilot scale, provides a continuous process that is scalable and carbon neutral, Kolmar adds.
Kolmar says it will be the exclusive marketer of volume from any deployed Synpet technology, working with Synpet to bring to market upward of 150,000 tonnes/year of circular feed by 2027, with the first volumes expected to be available to market in 2025 from a series of planned deployments.
"The chemicals Industry is in a paradigm shift concerning feed strategy, under growing pressure from consumers, legislation, and brand owners to use recycled plastic," says Owen Price-James, consultant director/business development at Kolmar. "Production of circular feeds such as pyrolysis oil have the potential to grow significantly as a slice of cracker feed, especially in the EU where the Commission Green Deal requires decarbonisation and recycling from chemical producers."
As the market for pyrolysis, circular, and renewable cracker feeds matures, the industry "will require service provision to balance operational volatility for both feed producers and cracker operators, to provide logistics infrastructure including tankage and loading facilities, to blend grades from multiple production locations to acceptable input grades for crackers (rather than single-sourced oils to single crackers with no fungibility), and to upgrade/purify pyrolysis oils from a variety of sources and technology platforms into ʻmain grade' cracker feed," says Price-James.
Kolmar says it is active in more than 100 petroleum and petrochemical products, including biofuels and renewables, and present in more than 20 countries. The company transacts approximately 6 million tonnes/year with annual revenue of more than US$5 billion. Kolmar is also a manufacturer of biofuels in the US under the name American Green Fuels (AGF) with production sites for biodiesel in Connecticut and Texas. It has also invested significantly in cellulosic technology with new production of renewable diesel coming online in 2022.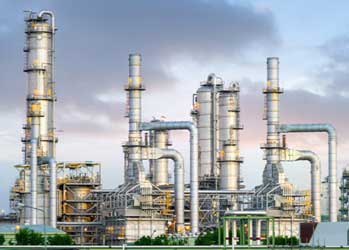 In other news, TotalEnergies, a global multi-energy company and Indaver, focusing on sustainable waste management and advanced recycling in Europe, announced a commercial agreement for the supply of petrochemical feedstock generated from recycling of mixed polyolefins waste.
Under this agreement, TotalEnergies will purchase the petrochemical feedstock produced at Indaver's first Plastics2Chemicals plant (P2C). Indaver will supply and transform post-consumer mixed plastic waste into a petrochemical feedstock at its plant in Antwerp using its proprietary depolymerisation technology. Currently under construction, the plant is expected to become operational by 2024.
TotalEnergies will process this petrochemical feedstock into high-quality circular polymers at its plants in Antwerp. With properties and quality identical to virgin polymers, the recycled polymers will be suitable for a wide range of high demanding applications including food-grade packaging.
Paul De Bruycker, CEO of the Indaver Group, said "Indaver's Plastics-to-Chemicals (P2C) depolymerisation technology allows to recycle end-of-life plastics such as polyolefins and polystyrene by converting them into a petrochemical feedstock that can be used for the production of high-demand packaging materials. With P2C, we significantly expand the possibilities for recycling of end-of-life plastics waste that could previously not be recycled or only be used for conversion into low-value applications."
(PRA)
---
Subscribe to Get the Latest Updates from PRA Please click here
©2022 Plastics and Rubber Asia. All rights reserved.

©2022 Plastics and Rubber Asia. All rights reserved.
Home
Terms & Conditions
Privacy Policy
Webmail
Site Map
About Us
SOCIAL MEDIA