Recycling: KBR's recycling tech selected by GS Caltex in South Korea; GCR to invest in 200 kilotonnes recycling plant in Spain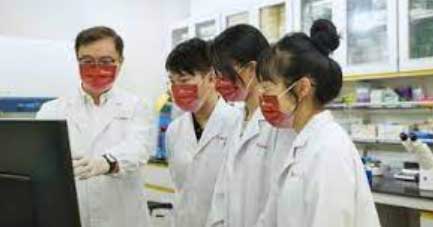 Process technology firm KBR says that it has won a contract from GS Caltex for its planned plastics circularity project in South Korea. Based on KBR and Mura Technology's Hydro-PRT process, the 50 kilotonnes/year unit will convert waste plastics into raw materials for conversion into new plastics, achieving total circularity.
In early 2021, KBR entered into an alliance to become Mura Technology's exclusive licensing and delivery partner and together, KBR and Mura have been awarded numerous license awards and feasibility studies related to plastics recycling.
Mura's Hydro-PRT (Hydrothermal Plastic Recycling Technology) is said to create a much wider scope for recycling all types of plastic, including flexible, multi-layered film and post-consumer, contaminated materials. Mura is partnering with the entire plastic recycling value chain, including international consumer brands, resin producers and waste management companies, to scale the process worldwide. The company aims to have 1 million tonnes of plastic recycling capacity in operation or development by 2025.
"We are thrilled to support GS Caltex in their effort to integrate circularity in their value chain," said Doug Kelly, KBR President, Technology. "Hydro-PRT is positioned to play a pivotal role in KBR's effort to help our clients' ESG objectives through our sustainability platform."
"Along with KBR, I am pleased to support GS Caltex in its endeavor to establish early leadership in plastics circularity," said Dr. Steve Mahon, CEO of Mura Technology. "Our differentiated, proven, and scalable Hydro-PRT process is designed to enable companies to achieve their ESG goals and we are excited to work with the team of GS Caltex for the same."
"Deploying KBR's plastics recycling technology, offered in alliance with Mura, marks one of the key factors for us at GS Caltex towards meeting our circularity targets. With this contract we move a step ahead in the sustainable and green technology sector by establishing a greener facility," said Woo Jin Choi, Vice President of GS Caltex.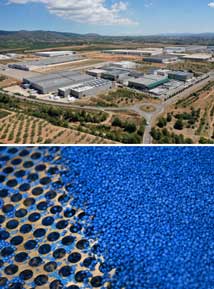 In other news, Spain's GCR Group is to open a new recycling plant in Castellet i La Gornal, Barcelona, Spain, enhancing the group's capability to serve increased global demand for its CICLIC range of recycled polyolefins (R-polyolefins). The 200,000 tonne-plant, commissioning in 2023, when fully operational in 2025, will be one of the largest of its kind and is a significant step for the group; the capacity for CICLIC combined with that for the Granic range of sustainable mineral-filled masterbatches and compounds will reach 500 kilotonnes. GCR has a global reach, exporting 85% of its sales to over 100 countries.
Whilst many announcements support the circular economy, this investment will enable GCR to host a leading position in Europe and reflects a long-term vision created more than 20 years ago when GCR Group was founded and a track record of continuous investment in that vision, it adds.
When brand owners think about using recycled plastics, they are often concerned about issues such as consistency of supply, traceability and whether the mechanical performance can match the virgin polymers they currently use. For many development engineers, reaching future internal and external sustainability targets is increasingly challenging. However, GCR's existing CICLIC up-cycled products and 'co-creation' approach to customisation can solve these problems.
The CICLIC polyolefins are based on up-cycling fully traceable waste streams and can deliver similar and consistent material properties as the virgin plastic. By replacing virgin plastic with these grades, Carbon Footprint certification can be 60-80% lower without compromising performance and quality. GCR believes companies facing sustainability challenges can find the answers through GCR's products and long experience.
The new production plant is complemented by a recently opened Innovation Hub with 'Co-creation' space, enabling the development of new formulations and the production and testing of compounds on a pilot plant.
The new plant investment provides sufficient capacity to address high-volume demands in applications such as rigid and flexible packaging, automotive, construction and home and garden markets. In addition, GCR carries out toll manufacturing for food contact applications using advanced recycling technology, enabling impurity-free materials and certified to EuCertPlast.
(PRA)
---
Subscribe to Get the Latest Updates from PRA Please click here
©2022 Plastics and Rubber Asia. All rights reserved.

©2022 Plastics and Rubber Asia. All rights reserved.
Home
Terms & Conditions
Privacy Policy
Webmail
Site Map
About Us
SOCIAL MEDIA