Green materials: Mitsui Chemicals to produce rPE from bioethylene; Dow targets 3 mn tonnes/year of renewable solutions by 2030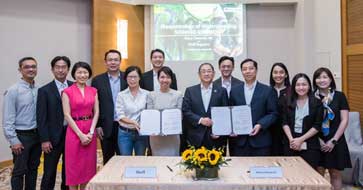 Mitsui Chemicals Inc has signed a memorandum of understanding with Singapore-based Shell Eastern Petroleum for supply of ethylene derived from plastic waste. In turn, Prime Polymer Co., part of Mitsui Chemicals Group, will begin efforts toward the production of chemically recycled polyethylene (PE) derived from plastic waste via subsidiary Prime Evolue Singapore.
International Sustainability and Carbon Certification, a globally applicable sustainability certification system, has issued Shell's plastic-waste-derived ethylene ISCC PLUS certification, which finds wide use as a system for certifying biomass-based and recycled raw materials. This ethylene can then be used via the mass balance method – a trusted approach based on ISCC PLUS certification – to enable the creation of PE that is derived from plastic waste while still providing the same properties as more conventional PE.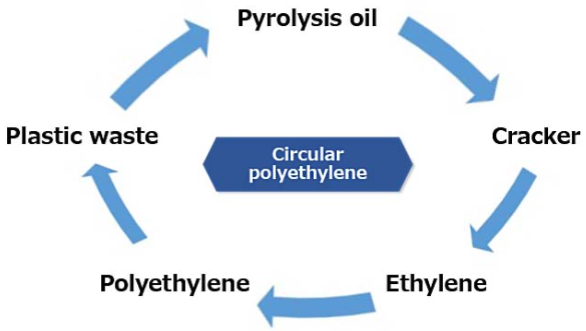 Prime Evolue Singapore will leverage this ethylene to supply plastic-waste-derived circular PE as a new part of the Evolue line-up it manufactures and sells.
Possessing high strength, heat seal properties, easy processing, low gel count, low odour and other such benefits, Evolue has come to be used in a wide range of applications, both in Japan and overseas. The material has found particular use in the realm of high-performance packaging materials for food and daily necessities.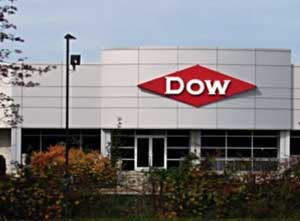 In other news, US materials firm Dow says it will accelerate the sustainability targets the company set in 2020 by expanding its Stop the Waste target to a Transform the Waste target. By 2030, Dow will transform plastic waste and other forms of alternative feedstock to commercialise 3 million tonnes/year of circular and renewable solutions. To do this, Dow adds it will expand its efforts to stop the waste by building industrial ecosystems to collect, reuse or recycle waste and expand its portfolio to meet rapidly growing demand.
"We are expanding our commitments to address plastic waste and meet customers' increasing demands for more sustainable and circular products," said Jim Fitterling, Dow's Chairman/CEO. "Through investments in key technologies, infrastructure and strategic collaborations, we are expanding our Stop the Waste goal to reflect the transformation of Dow's plastic franchise and leadership to enable a circular economy. We will increase the value of waste and enable a new industrial ecosystem to grow, which in turn will allow Dow to scale our ability to produce circular and low-carbon emission solutions."
It is expected that the waste required to produce 3 million tonnes/year of circular and renewable solutions by 2030 will surpass and replace Dow's original 1 million-tonne goal.
"Our expanded sustainability target reflects our commitment to raise the bar for ourselves and the broader industrial ecosystem as we leverage our materials science expertise, commitment to circular innovation and productive collaboration with our partners," said André Argenton, Dow's chief sustainability officer/vice president of Environment, Health & Safety.
Several recently announced circular and mechanical offtake agreements and projects will help contribute to achieving the target, including:
Agreements with Mura Technology to construct multiple world-scale advanced recycling facilities in the US and Europe, collectively adding as much as 600 kilotnnes/year of capacity;


An investment to build the largest single hybrid recycling site in France, managed by Valoregen, which will secure a source of post-consumer resins (PCR) for Dow;


A collaboration with Nexus Circular to create a circular ecosystem in Dallas, Texas, for previously non-recycled plastic building on its previous Hefty EnergyBag collaboration with Nexus and Reynolds Consumer Products;


Mechanical recycling collaboration with Boomera LAR in Brazil;


An investment in Mr. Green Africa and an agreement to co-develop more traceable, fair, and high-quality PCR that can be used in the production of new flexible plastic packaging; and


A memorandum of understanding (MoU) with Lucro Plastecycle to develop and launch polyethylene (PE) film solutions using PCR plastics in India.
To support Dow's expanded target and to support accelerated success through stronger focus, increased accountability and robust decision-making, Dow has also recently formed a new business platform, Circular & Renewable Solutions, aligned within the Packaging & Specialty Plastics operating segment. Daniella Souza Miranda leads this new business platform as its global business director.
(PRA)
---
Subscribe to Get the Latest Updates from PRA Please click here
©2022 Plastics and Rubber Asia. All rights reserved.

©2022 Plastics and Rubber Asia. All rights reserved.
Home
Terms & Conditions
Privacy Policy
Webmail
Site Map
About Us
SOCIAL MEDIA