Expansions: Constantia Flexibles invests EUR80 mn in Austrian facility; Ineos pumps EUR30 mn in Belgian plant for HDPE grades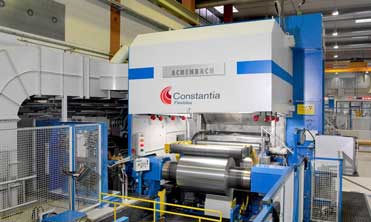 The world's third-largest flexible packaging manufacturer Constantia Flexibles is investing more than EUR80 million in its Teich facility in Austria. The key elements are a new rolling mill and another lacquering line, allowing the group to capture growth opportunities in the aluminium market whilst securing the supply chain. This also represents a further investment in sustainability by lowering the CO2 footprint, powering the rolling mill with green electricity, and adding solar power generation.
With the new rolling capacity, Constantia Teich will produce a total of 90,000 tonnes (+30%) of aluminium foil in Austria in the future, making the company the largest integrated producer in Europe. By producing the foils at Constantia Teich, the carbon footprint is significantly lower than purchased foils from outside Europe.
This will avoid over 100,000 tonnes of CO2 as a result. In addition to the positive impact on the eco-balance, the company can secure the supply chain through in-house production. "We are more independent and therefore more crisis-proof," emphasises Dr. Gerald Hummer, Executive Vice President of the Aluminium Division.
The foils will be manufactured using primary materials from Constantia Flexibles' established European partners. An ever-increasing proportion of material comes from recycled secondary aluminium as the company is paying more attention to achieving a closed loop.
The investment in the foil production facility includes a complete expansion package, which also covers structural and infrastructural measures. Constantia Flexibles' largest plant will be further expanded by investing in a rolling mill, a slitting line, annealing furnaces, and expanding the existing high-bay warehouse. The project will start in the fall of 2022. The start of commercial production is expected in spring 2025. Production will be primarily for high-end packaging in the pet food, food, pharmaceutical, and coffee segments.
In addition, Constantia Flexibles aims to increase capacity in strategic growth areas, such as coffee capsules, and thus invested in another lacquering machine and ancillary equipment. On the roof of some of the buildings, solar panels measuring several thousand square meters will be installed.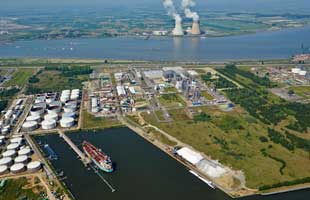 In other news, Ineos O&P Europe has announced a EUR30 million investment in the conversion of its plant in Lillo, at the Port of Antwerp, to enable its existing capacity to produce either monomodal or bi-modal grades of high-density polyethylene (HDPE).
Ineos says it will be able to meet the strong demand for durable high-end applications such as cable ducts and pipes used to transport green energy sources such as renewable power and hydrogen, whilst enabling the business to follow market trends as society reduces single use packaging.
HDPE is a key building block for producing a wide variety of goods, including many of those that will play an essential role in the transition to net zero.
It will use its proprietary technology to build on its leading position as a supplier to the high-density pressure pipe market, working with customers to supply key regions and segments such as drinking water, gas, sewage and industrial applications including geothermal and biogas.
The investment will also enable Ineos to meet growing demand for applications that will be critical to the new energy economy, for example: pressure pipe grids for transporting hydrogen; long-distance underground cable ducts networks for wind farms and transportation of other forms of renewable power; electrification infrastructure; and CO2 capture, transport and storage processes.
Following the upgrade, the Lillo site will increase production of the highly engineered polymers Ineos combines with recycled plastic waste to form the Recycl-IN range, which enables converters and brand owners to produce products that meet consumer demands for increased use of recycled materials while continuing to deliver the high-performance specifications they expect.
It will also enable Ineos to work with customers to develop new grades of Recycl-IN products.
(PRA)
---
Subscribe to Get the Latest Updates from PRA Please click here
©2022 Plastics and Rubber Asia. All rights reserved.

©2022 Plastics and Rubber Asia. All rights reserved.
Home
Terms & Conditions
Privacy Policy
Webmail
Site Map
About Us
SOCIAL MEDIA