M&As: Petronas Chemicals completes acquisition of Perstorp; Repsol takes stake in recycler Acteco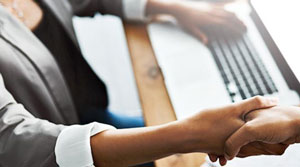 Petronas Chemicals Group Berhad (PCG), Malaysia´s leading integrated chemicals provider and part of national oil/gas firm Petronas Group, has completed the acquisition of Swedish chemical firm Perstorp.
In May this year, PCG signed a Securities Purchase Agreement with Financière Forêt S.à.r.l, a company under PAI Partners, a European private equity firm, to acquire the entire equity interest in Perstorp, a specialty chemicals company based in Sweden. With the completion of the acquisition, Perstorp is now PCG's wholly-owned subsidiary.
"This day marks a new beginning and exciting future for Perstorp as part of the PCG family. We are thrilled to explore the opportunities that can be unlocked by working closely with PCG. This will accelerate the next phase of growth and further strengthen us as a leading specialty chemicals company. Perstorp and PCG form a stronger business together," said Perstorp's President/CEO Jan Secher.
"We are delighted to have completed this acquisition. The acquisition is part of our stepping-out strategy, creating a new platform for our growth in the specialty chemicals industry. It also goes beyond earnings potential; Perstorp is a strategic fit with similar values and talented workforce who are experts in the industry. We are excited to welcome the Perstorp team to the PCG family," said PCG Managing Director/ CEO Mohd Yusri Mohamed Yusof.
Moving forward post-acquisition, PCG intends to continue preserving and growing the value of Perstorp, as the next few years will be a crucial chapter for both companies. Among the major development plans include the expansion of Perstorp´s global presence by strengthening its position in the Asia Pacific markets through PCG's industrial know-how and tapping into its substantial customer base.
PCG says it will strive to ensure the timely completion of Perstorp's growth projects in a safe and cost-effective manner. Perstorp has several projects lined up in the near future, including the launch of Project Air which aims to reduce carbon emissions through the production of sustainable methanol. Recently, The European Union Innovation Fund selected Project Air, as one of the 17 large-scale green tech projects, which together will be granted more than EUR1.8 billion. Project Air is a gamechanger for the chemical industry, moving from fossil raw materials to recycled and bio-based feedstock, thereby enabling sustainable chemical products to a large variety of industries and end products. At full capacity, it will reduce global CO2 emissions with close to 500,000 tonnes/year from today's levels, corresponding to 1% of current emissions in Sweden.
In other news, Spain's Repsol has become a strategic shareholder of Acteco, a waste management and recovery company, to ensure its access to plastic waste and promote the circular economy of its products. The multi-energy company has acquired a 27% stake in Spanish company Acteco, which specialises in the collection, management, recycling, and recovery of waste in Spain and with whom Repsol has collaborated since 2018.
Repsol says it thus advances in its goal to promote the use of recycled materials, under its Repsol Reciclex range, and recycling the equivalent of 20% of its polyolefins production by 2030.
Following Repsol's entry, Acteco will double its plastic recycling capacity in five years.
The circular economy is one of Repsol's main transformation axes to achieve net zero emissions by 2050. The company is evolving its industrial complexes to manufacture the essential products that society needs but with a low or zero carbon footprint. Some examples are the manufacture of renewable fuels from waste or the production of 100% circular polymers.
Repsol and Acteco have collaborated since 2018 to promote new circular economy models through the recovery of polymers after their useful life and their reincorporation into new high-added value products in sectors such as automotive, health, construction, and infrastructure or packaging. Furthermore, in 2020, Repsol and Acteco launched a joint project to increase the capacity of the recycled material production plant Acteco owns in Ibi, Alicante (Spain).
According to Jaime Martín Juez, Refining and Chemicals executive director at Repsol: "This new step in the collaboration between the two companies represents an essential boost to achieve Repsol's goal of recycling the equivalent of 20% of its polyolefins production by 2030."
Juan Manuel Erum and Jorge Ramis, Acteco's founding partners, have stated: "We are pleased to welcome Repsol as a partner and as a member of our company's Board of Directors."
(PRA)
---
Subscribe to Get the Latest Updates from PRA Please click here
©2022 Plastics and Rubber Asia. All rights reserved.

©2022 Plastics and Rubber Asia. All rights reserved.
Home
Terms & Conditions
Privacy Policy
Webmail
Site Map
About Us
SOCIAL MEDIA