M&As: Advent/Lanxess detail HPM joint venture; Orlen Unipetrol acquires recycling firm Remaq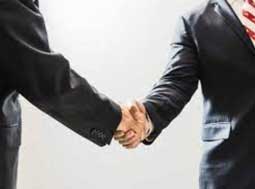 US-based private equity firm Advent International and German chemicals firm Lanxess have provided details of their joint venture for engineering polymers.
The designated management team members will comprise senior DSM Engineering Materials (DEM) and Lanxess High-Performance Materials (HPM) executives, as well as an experienced external Chief Financial Officer Shareholders' Committee composition to include Ronald Ayles (Managing Partner, Advent International), Matthias Zachert (CEO, Lanxess), and Roeland Polet (currently President, DEM), representing all parties in the transaction. Further members of the Shareholders' Committee will be nominated at a later stage.
Upon closing of the transaction, the jv will be organised into three global business divisions: Performance Materials (comprising DEM Performance Polymers and HPM Engineering Plastics), Specialty Materials (comprising DEM Specialties and HPM Tepex), and Intermediates (comprising HPM Intermediates and DEM Polymer & Films). This structure will take into consideration the specific market characteristics and management requirements of each of the previous HPM and DEM businesses. These three divisions will be supported by a number of central functions, the exact structure of which will be communicated at a later stage.
The jv expects to establish a small head office around Düsseldorf (Germany), and will be supported by the existing Geleen (DEM, The Netherlands) and Dormagen (HPM, Germany) locations.
Calum MacLean, the CEO-designate of the jv, said, "Preparation for 'day one' of this exciting High Performance Engineering Materials joint venture is taking shape. The preparation of an integrated face to the market of the combined businesses and the appointment of the first designated senior executives is a major step to hitting the ground running on completion. Likewise, the envisaged Shareholders' Committee brings a wealth of experience from Advent and the heritage DSM and Lanxess organisations."
On 31 May 2022, Advent and Lanxess announced the joint, Advent-controlled, acquisition of DSM Engineering Materials, alongside its combination with Lanxess High-Performance Materials (subject to competition clearance), to establish a global engineering materials company with sales of around EUR3 billion.
The joint venture will benefit from the strong long-term partnership of all involved parties, as well as from their vast experience and common understanding of establishing and growing a highly innovative engineering materials business. The new company will be one of the leading suppliers to the attractive and growing automotive, electronics, electrical and consumer goods segments, with a particular focus on environmentally friendly and sustainable products.
The highly complementary combination both in terms of regional footprint and product range will bring together well-invested assets, skilled employees with a strong cultural fit, and a comprehensive innovation pipeline, therefore creating a strong foundation for sustainable long-term growth, as well as opportunities for employees and customers.
Once established, Advent will hold a minimum share of 60% in the new jv, with the remaining stake being held by Lanxess. The transaction is subject to merger clearances and is expected to close in H1 2023.
In other news, Czech-based oil firm Orlen Unipetrol, owned by a Polish oil company PKN Orlen. is expanding into the segment of mechanical recycling by acquiring Remaq, which operates in the region of Central and Eastern Europe. Unipetrol says this is towards achieving its target of 400,000 tonnes/year of plastic, natural waste capacity by 2030.
An Italian-Czech company, Remaq, was established in 2004. It focuses on production and trading with plastic recyclates, especially polypropylene, polyethylene and polystyrene. In 2009 the company opened a production plant in the Otrokovice industrial zone. It operates four modern regranulation lines with a total capacity of 2,400 tonnes/month. Remaq recycles plastic in the Czech Republic and also holds a significant position in the European market and employs 80 people. Completion of the acquisition is expected by the end of March 2023 at the latest.
"Our projects in the field of chemical recycling of plastics will allow us not only to implement the assumptions of the circular economy, but also to reduce the demand for oil and gas in petrochemical production. The acquisition of Remaq will enable the expansion of the Orlen Group's competences in the field of mechanical recycling. Our goal is to properly link all waste recycling methods and create a fully functional chain in which local governments, waste distributors and final processors work together efficiently. In line with the Orlen Group's strategy, we strive to have a recycling capacity of plastics and natural waste of up to 400,000 tonnes in 2030. It is also our contribution to the protection of the environment and the planet, which will also contribute to building the value of the concern in the long term," said Daniel Obajtek, President of the Management Board of PKN Orlen.
(PRA)
---
Subscribe to Get the Latest Updates from PRA Please click here
©2022 Plastics and Rubber Asia. All rights reserved.

©2022 Plastics and Rubber Asia. All rights reserved.
Home
Terms & Conditions
Privacy Policy
Webmail
Site Map
About Us
SOCIAL MEDIA