Sustainability: Covestro to relaunch MDI project, pump US$1.2 bn in circular economy; LyondellBasell to achieve net zero emissions by 2050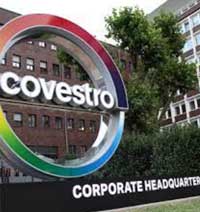 German materials firm Covestro says that it will proceed on a world-scale methylene diphenyl diisocyanate (MDI) plant following its announcement to suspend the building of a 500,000-tonne/year MDI plant at its Baytown, Texas, production complex at the beginning of 2020. The firm said the location is under review with China mooted as a potential alternative to the US and a decision to be announced at the next stage of project development, with the plant expected to be commissioned in 2026, two years after the original forecast start date for the Baytown project.
The firm is also planning to expand its toluene diisocyanate (TDI) production by de-bottlenecking facilities in Dormagen, Germany, expected to be complete by 2023.
Also earmarked for investment are coatings and adhesives, and specialty films, with planned expenditure of EUR300 million and EUR200 million respectively, by 2025. Covestro is expanding its compounding capacities for the global production of its highly differentiated polycarbonate (PC). Future plans will focus entirely on this growth market in the area of PCs. In specialty films products, it sees further growth, particularly in the medical sector and for holographic films.
Covestro expects global demand growth for the rigid foam precursor MDI and the flexible foam precursor TDI to increase to 6% year until 2025. For MDI in particular, demand is meeting an already high utilisation of industry-wide capacities. Covestro plans to deploy the energy efficient AdiP technology, which is already used at its Brunsbuettel site in Germany. The technology can reduce steam by up to 40% and electricity by 25% per tonne of product in an MDI plant, cutting CO2 emissions by up to 35%.
Furthermore, the firm is planning more investment in the circular economy. "In order to achieve our ambitious objectives and become fully circular, we are planning targeted capex spending of around EUR$1.2 billion on circular economy projects over the next ten years," said Covestro CFO Thomas Toepfer.
"There is growing demand for sustainable solutions worldwide and that offers us significant additional market potential. Our high-tech plastics already enable sustainable innovations in many industries," stated Markus Steilemann, CEO of Covestro. "On our path to becoming fully circular, we are increasing our capital spending selectively and are enabling our customers to become more sustainable with tailored solutions."
Covestro aims to generate sustainable growth and in the future will align investments and acquisitions even more consistently to the aspects of profitability and sustainability.
In addition, organic growth will continue to play a central role. Covestro will invest around EUR800 million in 2021 but capital expenditure is to raise substantial in subsequent years.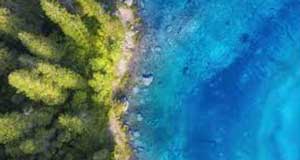 Meanwhile, along the lines of sustainability, compatriot firm LyondellBasell has also announced its goal of achieving net zero emissions by 2050.
As an interim step toward 2050, the company also announced a strategy to achieve an absolute reduction of 30% in scope 1 and scope 2 emissions by 2030. These targets are consistent with efforts to support the Paris Agreement's goal of limiting climate change by achieving net zero for global greenhouse gas (GHG) emissions by mid-century.
In 2019, LyondellBasell announced an initial GHG emissions reduction target of 15% per tonne of product produced by 2030 (relative to 2015 levels). At the time, the company stated its intention to establish a more ambitious target. As such, the company has developed an achievable pathway to an absolute reduction in scope 1 and scope 2 GHG emissions by 30% (relative to 2020 levels). This approach includes:
Enhanced energy management and low emission steam;


Flare minimization;


Use of lower-emitting fuels;


Process electrification and furnace upgrades; and


A minimum of 50% of electricity procured from renewable sources.
LyondellBasell's approach to achieving net zero emissions for its scope 1 and scope 2 emissions by 2050 will build upon the progress achieved over the balance of this decade. In addition to these strategies, the company has begun evaluating a portfolio of technology options that could be deployed across the company's manufacturing footprint, including cracker electrification, use of hydrogen, carbon capture and storage, and carbon utilisation.
In addition, the company is actively embedding emissions reduction efforts into certain business processes including long-range planning and risk management, and identifying collaboration opportunities across multiple sectors to accelerate the scale up and deployment of breakthrough technologies. The company is committed to transparency by reporting our climate risk as well as our progress in reducing GHG emissions annually in the CDP climate change questionnaire and according to the Taskforce on Climate-Related Financial Disclosure (TCFD) guidelines. In support of this, today the company issued its first TCFD index.
Concurrent with the announcement of its revised emissions reduction goals, LyondellBasell also announced:
It has launched a global renewable energy strategy: The company is currently advancing a number of opportunities to secure electricity generated by wind and solar through corporate power purchase agreements in the United States and Europe. LyondellBasell aims to reduce and/or offset the CO2 associated with a minimum of 50% of its existing electricity consumption. This amounts to 4.9 million megawatt hours per year from renewable sources by 2030. The company estimates this will reduce approximately 2 million tonnes of CO2 from the company's scope 2 emissions.


A roadmap to phase out coal at its Wesseling, Germany, production site by 2023: The company has signed an agreement with Evonik, a German specialty chemical company, to purchase high-pressure steam generated from natural gas for use at its Wesseling olefin and polyolefin production site. This enables LyondellBasell's Wesseling site to phase-out coal usage at its on-site power plant by December 2023. The agreement integrates two neighbouring chemical production sites to optimize steam supply and demand, which improves energy efficiency for both partners. The project is expected to reduce the site's CO2 emissions by approximately 170,000 tonnes/year.


Support for public policies that reduce global emissions: Recognising the important role of sound public policy in reducing global emissions at scale, the company has articulated its support for policies that would establish a fair, global carbon price; promote renewables and energy infrastructure development; accelerate the deployment of new, carbon-reducing technologies; and, reward companies for adopting carbon-reducing technologies.
(PRA)
---
Subscribe to Get the Latest Updates from PRA Please click here
©2021 Plastics and Rubber Asia. All rights reserved.

©2020 Plastics and Rubber Asia. All rights reserved.
Home
Terms & Conditions
Privacy Policy
Webmail
Site Map
About Us
SOCIAL MEDIA