Green tie-ups: Clariant/Linde low-emission catalysts for ethylene output; Pryme to supply Shell plants with plastic-derived pyrolysis oil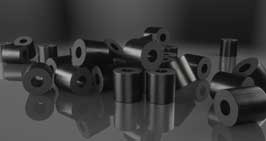 Clariant Catalyts has teamed up with Linde Engineering to develop new catalysts for the oxidative dehydrogenation of ethane (ODH-E), a low-emissions catalytic technology for the production of ethylene. The catalyst is a step change in selectivity and productivity, now making ethylene production via ODH-E commercially feasible.
Clariant's ODH catalysts are available exclusively for Linde Engineering's EDHOX catalytic on-purpose ethylene technology. In contrast to conventional steam cracking, which operates at process temperatures up to 900°C, EDHOX operates at moderate temperatures - below 400°C, enabling comparatively low CO₂ emissions. Also inherent to Linde Engineering's process are the sequestration of CO₂ and the potential for electrification. Together, these differences lead to a reduction of CO₂ emissions by up to 100% compared with conventional steam cracking.
The new catalysts by Clariant are the first to offer high selectivity to ethylene and acetic acid (up to 93%) for the oxidative dehydrogenation of ethane, while also demonstrating productivity at such conditions, minimising the formation of by-products. Furthermore, the development of the new catalysts and their impact on CO₂ emissions support Clariant's objectives to drive low-carbon solutions through sustainable innovation and to generate value with safe chemistry and the responsible use of resources.
Reinhart Vogel, Vice President Petrochemical Plants at Linde Engineering, stated, "By working with Clariant Catalysts, a more sustainable, alternative path to ethylene is not only a vision, but also becoming a reality. EDHOX technology has now been successfully validated in a full-scale demonstration plant for commercial use. We look forward to our continued partnership together, and we continue focusing on low-cost solutions for our customers while transitioning to a greener economy."

Meanwhile in related news, Royal Dutch Shell has signed a deal with Oslo-listed chemical recycling company Pryme for it to supply Shell with pyrolysis oil derived from plastic waste.
The feedstock will be used by the Anglo-Dutch company to make chemicals products at its Rotterdam and Rheinland crackers in the Netherlands and Germany, respectively, from next year.
Pryme will supply Shell from its first plant located in Rotterdam. Currently under construction, the plant is scheduled to become operational in 2022 and is forecast to convert 60,000 tonnes/year of plastic waste into pyrolysis oil. Shell will use Pryme's pyrolysis oil in its Moerdijk (The Netherlands) and Rheinland (Germany) crackers to make circular chemicals products.
The agreement also includes provision for future supply to be delivered from Pryme's proposed second plant in the region. The proposed plant will have an estimated pyrolysis oil production capacity of 350,000 tonnes/year. Start-up for the second plant is planned for 2024.
"With increasing demand for circular chemicals from customers, our agreement with Pryme enables us to significantly grow volumes as early as next year. The agreement builds on Shell's ambition to recycle one million tonnes of plastic waste per year in our global chemicals plants by 2025," said Thomas Casparie, SVP North West Europe, Shell Chemicals and Products.
As part of the strategic agreement, Shell and Pryme will cooperate on the testing and evaluation of pyrolysis liquid samples from Pryme's test plant in Ghent, Belgium. This process will enhance the understanding of both companies into the optimal properties of pyrolysis oil for use in chemical crackers.
This is a key step needed to develop and mature the value chain and will bring efficiencies to the recycling of plastic waste on an industrial scale.
Pryme BV is an innovative cleantech company focused on converting plastic waste into valuable products through chemical recycling on an industrial scale. Its scalable technology is based on a proven pyrolysis process that has been further developed and enhanced with proprietary characteristics. With its process fully electrified, Pryme intends to use 100% renewable power. Pryme's ambition is to contribute to a low-carbon, circular plastic economy and to realize the enormous rollout potential of its technology through the development of a broad portfolio of owned-operated plants with strategic partners. Pryme is listed on the Oslo Euronext Growth Exchange.
(PRA)
---
Subscribe to Get the Latest Updates from PRA Please click here
©2021 Plastics and Rubber Asia. All rights reserved.

©2020 Plastics and Rubber Asia. All rights reserved.
Home
Terms & Conditions
Privacy Policy
Webmail
Site Map
About Us
SOCIAL MEDIA