Expansions: Teijin to boost prepreg production in US; Ingevity increases caprolactone monomer capacity in UK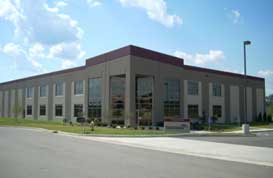 Japan's Teijin Limited says that its carbon fibre subsidiary Renegade Materials Corporation, a US-based supplier of highly heat-resistant thermoset prepregs, resins and adhesives for the aerospace industry, will expand its prepreg production by 2.5 times approximately. The increased capacity, which aligns with Renegade's capacity expansion strategy at the Miamisburg, Ohio location, is the result of a US$4 million investment made in December 2019 and the construction was started in March 2020. Operation of the new production lines will commence January 2022.
Renegade Materials' heat-resistant thermoset prepregs, resins and adhesives are utilized by US.= and European aircraft manufacturers and aircraft engine suppliers. The company was established in 1993 as a resin manufacturer and launched its thermoset prepreg business for aerospace applications under the Renegade brand in 2007. Renegade holds expertise in the production of both high heat-resistant RTM resins and adhesives from low toxicity materials as well as in unique thermal-cycle resistant prepregs.
The company's proprietary heat-resistant thermoset prepregs are being utilised in the manufacture of next-generation aircraft.
Teijin adds it is further strengthening the development of its carbon fibre product portfolio.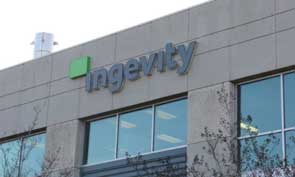 Meanwhile, US-based Ingevity Corporation says that it will increase caprolactone monomer capacity at its facility in Warrington, U.K., through a series of optimisation projects over the next 12 months that are expected to increase Ingevity's global monomer production capacity by over 20% and position the company to better meet demand and more effectively serve customers.
Global demand for its Capa suite of caprolactone technologies primarily for industrial equipment, adhesives, coatings, and automotive applications is increasing.
"We continue to experience growth in demand for the high-performance, sustainable solutions in our engineered polymers Capa portfolio," said Mike Smith, Executive Vice-President/President, Performance Chemicals. "We are committed to continued investment in innovation, production and customer partnerships to meet the expanding requirements of customers in a variety of end-use markets."
Smith added this exciting news follows recent announcements that the company will open a new innovation centre in Warrington at the end of 2021 and add polyol production capabilities at its DeRidder, Louisiana, facility in the second quarter of 2022.
The DeRidder upgrades will increase Ingevity's global polyol production capacity by 40%.
Ingevity's caprolactone technologies are made possible through a unique ring-opening polymerisation process, whereby polycaprolactone monomer can be derivatised into proprietary, value-added polyols and thermoplastics. The investment in Ingevity's DeRidder plant will include installation of monomer storage capacity to not only support the manufacturing of polyol derivatives, but also to streamline and enable bulk monomer shipments to US customers. Ingevity expects construction in DeRidder to begin in the summer of 2021 and the new capacity to be operational by the first quarter of 2022.
Ingevity's DeRidder plant has been in operation since 1977, employs 187 people and includes production of emulsifiers, rosin and tall oil fatty acid used in a variety of applications such as adhesives, asphalt additives, publication inks, metalworking fluids, drilling fluid additives, oilfield production chemicals, paints and coatings.
(PRA)
---
Subscribe to Get the Latest Updates from PRA Please click here
©2021 Plastics and Rubber Asia. All rights reserved.

©2020 Plastics and Rubber Asia. All rights reserved.
Home
Terms & Conditions
Privacy Policy
Webmail
Site Map
About Us
SOCIAL MEDIA