Expansions: Neste to set up R&D centre in Singapore; BASF Petronas increases capacity for 2-EHA in Malaysia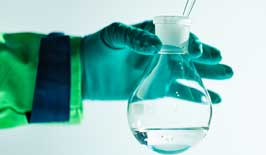 Finland's Neste, which supplies renewable diesel and sustainable aviation fuel and is also a forerunner in renewable and circular solutions for the polymers and chemicals industry, says that it will establish a R&D centre in Singapore to further accelerate the implementation of its growth strategy. With this investment, Neste aims to increase its R&D and innovation capabilities globally, and drive collaboration with partners in the Asia-Pacific region, especially in Singapore.
The Asia-Pacific R&D centre, to be located at the Science Park II in the west part of Singapore, will complement Neste's already extensive efforts in the area of innovation and R&D, and strengthen Neste's presence in the Asia-Pacific innovation network. Approximately 40 researchers and other professionals will be hired gradually from 2022 to 2025. It will be fully operational from 2023 onwards.
"Neste is currently increasing the production capacity of the Singapore refinery by up to 1.3 million tonnes annually, operational in early 2023. Establishing our new R&D centre in Singapore with advanced analytical and raw material research capabilities serves well to drive our growth ambitions in the region and supports our largest renewable products refinery locally," says Lars Peter Lindfors, senior vice president of Innovation at Neste.
"We continue to diversify our renewable raw material portfolio with new types of raw materials, while we also expand the availability of those raw materials we already use. We source our raw materials globally, also in the Asia-Pacific region. Different waste and residues currently account for over 90% of our renewable raw material inputs globally. With our own proprietary NEXBTL refining technology, a variety of renewable products can be refined flexibly even from low-quality raw materials, while the end-products retain their high quality. Neste's products serve the growing global demand for lower-emission alternatives in the transport, aviation, as well as polymers and chemicals sectors," Lindfors says.
Neste's main R&D facilities will continue to be located in its Technology Centre in Porvoo, Finland, where nearly 1,100 employees work in research and development, as well as engineering. Neste invests the majority of its annual innovation expenditure to research and test future raw materials, as well as technologies enabling their use. Neste will continue to increase the volume of its research, development and innovation operations also in Finland.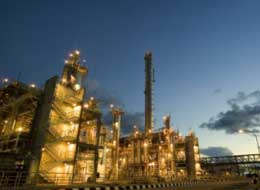 In other news, BASF Petronas Chemicals, a joint venture between Germany's BASF and Malaysia's Petronas Chemicals Group, intends to expand the annual production capacity of 2-Ethylhexanoic Acid (2-EHA) from 30,000 to 60,000 tonnes by 2024.
"We are committed to supporting our customers' growing demand in various 2-EHA downstream applications, such as synthetic lubricants for the white goods industry, and PVB plasticisers for safety glass production in the construction and automotive segments. With the increased capacity, we continue to ensure persistent supply capability in Asia Pacific with the highest standard of product quality," said Vasilios Galanos, Senior Vice President, Intermediates Asia Pacific, BASF.
"This expansion marks another milestone of the well-established partnership between BASF and PCG. It reinforces our commitment to expand local production to meet our growing customer demand competitively. Additionally, it caters to a rising trend on high quality products combined with production efficiency that is well integrated into the sustainability targets of our parent companies," adds Marko Murtonen, Managing Director, BPC.
2-EHA is a chemical intermediate used as a compound in the production of synthetic lubricants as well as oil additives. It is also used in functional fluids like automotive coolants, metal salts for paint dryers, plasticizers, stabilisers, catalysts and other applications in various industries. Apart from the production site in Kuantan, Malaysia, BASF produces 2-EHA at its Verbund site in Ludwigshafen, Germany.
(PRA)
---
Subscribe to Get the Latest Updates from PRA Please click here
©2021 Plastics and Rubber Asia. All rights reserved.

©2020 Plastics and Rubber Asia. All rights reserved.
Home
Terms & Conditions
Privacy Policy
Webmail
Site Map
About Us
SOCIAL MEDIA