Expansions: ExxonMobil building first large-scale recycling facility in US; Greenback ties up with India's Polycycl for recycling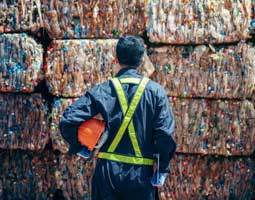 US materials firm ExxonMobil plans to build its first, large-scale plastic waste advanced recycling facility in Baytown, Texas, and is expected to start operations by year-end 2022. It says it will be among the largest in North America, with plans underway for up to 500,000 tonnes/year of advanced recycling capacity to be added by year-end 2026 across multiple sites and commercial volumes of certified circular polymers available by year-end 2021.
The new facility follows validation of ExxonMobil's initial trial of its proprietary process for converting plastic waste into raw materials. To date, the trial has successfully recycled more than 1,000 tonnes of plastic waste, the equivalent of 200 million grocery bags, and has demonstrated the capability of processing 50 tonnes/day.
By recycling plastic waste back into raw materials that can be used to make plastic and other valuable products, the technology could help address the challenge of plastic waste in the environment. A smaller, temporary facility, is already operational and producing commercial volumes of certified circular polymers that will be marketed by the end of this year to meet growing demand.
"We've proven our proprietary advanced recycling technology in Baytown, and we're scaling up operations to supply certified circular polymers by year-end," said Karen McKee, president of ExxonMobil Chemical Company. "Availability of reliable advanced recycling capacity will play an important role in helping address plastic waste in the environment, and we are evaluating wide-scale deployment in other locations around the world."
Upon completion of the large-scale facility, the operation in Baytown will be among North America's largest plastic waste recycling facilities and will have an initial planned capacity to recycle 30,000 tonnes/year of waste. Operational capacity could be expanded quickly if effective policy and regulations that recognise the lifecycle benefits of advanced recycling are implemented for residential and industrial plastic waste collection and sorting systems.
ExxonMobil is developing plans to build approximately 500,000 tonnes of advanced recycling capacity globally over the next five years. In Europe, the company is collaborating with Plastic Energy on an advanced recycling plant in Notre Dame de Gravenchon, France, which is expected to process 25,000 tonnes/year when it starts up in 2023, with the potential for further expansion to 33,000 tonnes/year capacity.
The company is also assessing sites in the Netherlands, the US Gulf Coast, Canada, and Singapore.
To meet customer demand for circular polymers, ExxonMobil has obtained certifications through the International Sustainability and Carbon Certification Plus (ISCC Plus) process for several of its facilities. ISCC Plus is widely recognised by industry as an effective system to certify products that result from advanced recycling using mass balance attribution of plastic waste.
To help address the need for increased collection and sorting of plastic waste, ExxonMobil formed a joint venture with Agilyx Corporation, Cyclyx International LLC, focused on developing innovative solutions for aggregating and pre-processing large volumes of plastic waste that can be converted into feedstocks for valuable products. Cyclyx will help supply ExxonMobil's advanced recycling projects, and will aim to do the same for other customers.
ExxonMobil is a founding member of the Alliance to End Plastic Waste, which is focused on accelerating investment in safe, scalable and economically viable solutions to help address the challenge of plastic waste in the environment through a portfolio of projects that has grown to more than 30 ongoing projects across several countries.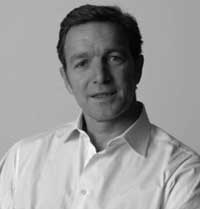 In other news, UK's Greenback Recycling Technologies, an advanced recycling technology company focused on creating certified circular solutions for plastic waste, has entered into a Memorandum of Understanding (MoU) with PolyCycl, an India-based chemical recycling technology company working to generate circular petrochemical feedstock from post-consumer landfill waste plastics.
The MoU provides a framework for the companies to formulate a broad-based business partnership including investments and product offtake rights, with an intention to implement plastic-to-oil projects in India based on PolyCycl's patented fully-continuous pyrolysis technology. Such projects would generate up to 6,000 tonnes of certified pyrolysis oil in the short term and up to 24,000 tonnes in the medium term, using waste plastics mined from landfills and legacy heaps.
The agreement will build on the progress both companies have already made in developing low-cost technology solutions to process hard-to-recycle waste plastics. PolyCycl has completed pioneering work in segregation and pre-processing of waste plastics from landfill waste heaps and its conversion to refined petrochemical feedstocks using a patented, fully continuous depolymerization process. Greenback will be deploying its eco2Veritas Circularity Platform to form an evidence based, uncorruptible and immutable waste certification system based on Artificial Intelligence and secured on Blockchain technology.
Greenback aims to aggregate certified pyrolysis oils to provide a critical mass of feedstock to the petrochemicals industry to accelerate the transition to a circular economy for plastics. Using the Circularity Platform, these pyrolysis oils come with evidence-backed certification and full supply chain visibility to prove to value chain partners, buyers of plastic and end consumers that they are addressing the plastic waste crisis through their use of recycled plastic.
Philippe von Stauffenberg, Greenback Founder/CEO said: "We are delighted to reach an agreement with PolyCycl to further our advanced recycling programme of activity around the world. PolyCycl and Greenback share a common vision of advanced recycling driving the growth of renewable feedstocks from everyday waste, which ultimately leads to the much-needed circular economy in plastic packaging."
Amit Tandon, PolyCycl CEO commented: "We are delighted to be working with Greenback to deploy their eco2Veritas Circularity Platform to further the work we have done at the company for creating a circular economy for hard-to-recycle landfill waste plastics. Our approach focuses on segregation and pre-processing of unrecyclable polyolefin waste plastics from landfill sites and legacy heaps, converting such plastics to high value pyrolysis-oils using the company's patented fully-continuous technology and upgrading the generated oils using our proprietary Py-oil Purification Train. Today, more than 5 billion tons of waste plastics are littered in landfills all over the world and we are pleased to be working with Greenback on a solution for this significant problem."
The partnership will also deploy neutralisation and circularity certification in Asia, based on voluntary EPR, enabling major brands to play their part in building a more sustainable economy for plastics.
(PRA)
---
Subscribe to Get the Latest Updates from PRA Please click here
©2021 Plastics and Rubber Asia. All rights reserved.

©2020 Plastics and Rubber Asia. All rights reserved.
Home
Terms & Conditions
Privacy Policy
Webmail
Site Map
About Us
SOCIAL MEDIA