Global plastics ranking: China, US and Germany in the lead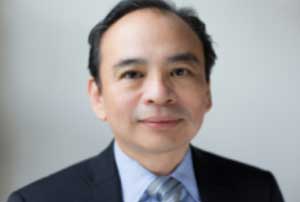 In 2020, in the global plastics ranking, China ranked first followed by the US and Germany, according to the US-based Plastics Industry Association (PLASTICS) 2021 Global Trend Report. PLASTICS estimates China's 2020 plastics trade volume at US$180.2 billion. The plastics trade volume of the US and Germany are estimated at US$129.6 and US$110.9 billion, respectively.
In Asia, the up-and-coming global players include Vietnam. In 2020, Vietnam was ranked 16th—up from 20th in 2019. Vietnam's plastics trade volume rose to US$22.4 billion as exports strengthened due to its labour cost advantage over other countries. India dropped to 19th from 16th in 2019. And Turkey completes the top-20 countries replacing Saudi Arabia.
The US, however, ranked third after Germany in 2018. But in the last two years, it has overtaken Germany.
It also adds that these countries have retained the top three positions as the world's leaders in global plastics since the Global Plastics Ranking began.
PLASTICS' flagship publication takes a deep dive into the US plastics trade with the rest of the world during the previous year and the first six months of the current year. It also provides a snapshot of the international plastics and rubber trade. Additionally, it includes a plastics trade forecast.
Moreover, starting in 2018, the report began including PLASTICS' Global Plastics Ranking -- a ranking of the top-100 countries in the global plastics trade as determined by trade volume. It is also a measure of plastics intensity in each nation's economy. Countries' exports and imports of plastics resin, products, machinery, and molds are used as proxies of their production and consumption of plastics.
Considering that plastics is a mature industry, its growth will track economic output growth measured in gross domestic product or GDP. For this reason, it is not unusual to see the world's strongest economies as key players in the global plastics trade.
As China's economy expanded so did its industrial sector, which includes plastics. China's GDP growth averaged 8.7% from 2001 to 2020. Over that period, the global share of China's exports of plastics and products thereof—as broadly classified under the Harmonized Tariff Schedule (HTS) 39—has grown significantly from 4.0% in 2001 to 16% in 2020. With a growing middle class, it is expected that consumption would be a higher share of China's GDP in the coming years. This means higher growth for production and imports of plastics. China's share of world imports of plastics has increased from 8% in 2001 to 11% in 2020.
While the US economic growth between 2001 to 2020 averaged 1.7%, it remains the world's largest consumer of goods manufactured from other countries. 70% of US GDP is consumption. The US share of world plastics imports (HTS 39) has remained stable at around 10% from 2001 to 2020. Its export share of plastics (HTS 39) decreased from 14% to 10% over the same period. As a US$19 trillion-plus economy, it is expected that the US will remain a key player in the global plastics industry.
Germany's role in the global plastics industry is anchored on innovations in plastics machinery and engineered resins. Its manufacturing sector is replete with opportunities for new products and new applications for plastics. For this reason, alongside a growing economy, Germany's role in the global plastics trade will remain significant. PLASTICS estimates Germany's 2020 plastics trade volume at US$110.9 billion.
Like the US, Germany's share of global plastics exports decreased from 13% in 2001 to 11% in 2020. Its share of global plastics imports has averaged 7.3% between 2001 and 2020 - with a high of 8% in 2008 and a low of 6.9% in 2004. Compared to the US, the percentage of consumption in Germany's GDP is low at 49.5% in Q2 2021 and 50.9% for a Q2 2020.
In the global plastics trade, trade agreements matter for the US. Its largest plastics trade partners are Mexico and Canada. All three economies have benefited from U.S.-Mexico-Canada trade agreements, beginning in 1992 with the North American Free Trade Agreement (NAFTA) and now with the United States-Mexico-Canada Agreement (USMCA).
Last year, Mexico and Canada were up a notch from 2019 in the Global Plastics Ranking. Both countries made it in the top ten with Mexico in the 9th and Canada in the 10th spot. We estimate the plastics trade volume in Mexico and Canada at US$33.5 and US$30.9 billion, respectively. The economies of USMCA partners are projected to improve this year and the next. Considering that the manufacturing value chains of these countries are linked, it can be expected that the plastics trade among the three free trade partners will rise.
As discussed in the 2021 Global Trends Report, the key players in the global plastics trade will continue to face challenges on different fronts. But it is obvious from the rise of other countries into the global plastics ranking that global plastics demand has been and is expected to remain healthy considering its cost-advantages over other materials and many applications across manufacturing and service industries. For the plastics industry, the world is our market.
The Global Plastics Ranking was trademarked by Perc Pineda, Chief Economist, Plastics Industry Association.
(PRA)
---
Subscribe to Get the Latest Updates from PRA Please click here
©2021 Plastics and Rubber Asia. All rights reserved.

©2020 Plastics and Rubber Asia. All rights reserved.
Home
Terms & Conditions
Privacy Policy
Webmail
Site Map
About Us
SOCIAL MEDIA