Sustainability: Repsol ups renewable energy target to 60%; Dow to build net-zero emissions ethylene complex in Canada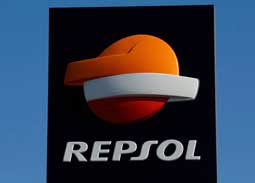 Spanish petrochemicals firm Repsol has upped its 2030 capacity target for renewable energy generation by 60% and made a new pledge on cutting emissions from its oil and gas business.
Facing pressure from investors, banks and governments to cut carbon emissions in line with the 2015 Paris accords, European oil and gas companies have set various targets to build more renewable capacity and increase energy efficiency.
Repsol said it now plans to have installed wind, solar and hydro plants with a combined capacity of 20 gigawatts (GW) by 2030, up from its previous target of 12.7 GW.
"The energy transition constitutes a business opportunity for us," CEO Josu Jon Imaz said during a recent presentation to investors.
The company set its first-ever reduction target for what it defines as absolute emissions. It is aiming for a cut of 55% from its own facilities by 2030 and to shrink by 30% net emissions from all products it brings out of the ground, including those used by customers.
In an update to its investment plans, the company said it expected to spend EUR19.3 billion by 2025, 35% of which would go to its low-carbon business.
Earlier this year, Repsol bought a 40% stake in one of the largest privately-owned developers and operators of solar plants in the US, and linked up two solar plants to the grid in Spain.
Repsol has said it is considering spinning off the low-carbon business and selling a stake to a private partner or on public stock markets.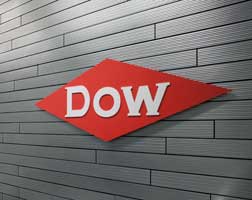 Meanwhile, in related news, chemical giant Dow says it plans to build the world's first net-zero carbon emissions integrated ethylene cracker and derivatives site with respect to scope 1 and 2 carbon dioxide emissions. The project would more than triple Dow's ethylene and polyethylene (PE) capacity from its Fort Saskatchewan, Alberta site in Canada, while retrofitting the site's existing assets to net-zero carbon emissions. The organic, brownfield investment would significantly increase Dow's capacity of advantaged ethylene, PE and derivatives manufactured across Alberta – all while maintaining Dow's enterprise-level commitment to keep capital expenditures at or below depreciation and amortization (D&A) levels.
The company expects to allocate approximately US$1 billion of capex annually – or approximately 1/3 of its D&A levels – to decarbonise its global asset base in a phased, site-by-site approach.
Dow expects the new brownfield ethylene cracker to add approximately 1.8 million tonnes of capacity in a phased manner through 2030, and along with derivatives capacity and site retrofit investments, will enable the company to produce and supply approximately 3.2 million tonnes of certified low- to zero-carbon emissions PE and ethylene derivatives for customers and joint venture partners around the globe.
The investment, which is subject to approval by Dow's Board of Directors and various regulatory agencies, would decarbonise approximately 20% of Dow's global ethylene capacity while growing PE supply by about 15% and supporting approximately US$1 billion of EBITDA growth across the value chain by 2030. Further, Dow estimates that the project can be completed with an approximately 15% lower capital intensity than Dow's Texas-9 cracker and derivative units.
The project would build on Dow's previous success in reducing the carbon emissions intensity of its manufacturing fleet. Texas-9 in Freeport, Texas, Dow's most recently commissioned cracker, has delivered a greater than 15% return on invested capital since start-up and currently operates at 65% lower conversion cost and up to 60% lower carbon dioxide emissions intensity than the average cracker in Dow's fleet as well as 20% lower capital cost versus the industry. The asset leverages best-in-class technology, including a highly efficient furnace design with optimised integration with other facilities on site, that significantly reduces energy consumption and carbon dioxide emissions.
The production process at Fort Saskatchewan will convert cracker off-gas into hydrogen as a clean fuel to be used in the production process, and carbon dioxide that would be captured onsite to be transported and stored by adjacent third-party CO2 infrastructure.
The products produced at the site will be used across the globe to help deliver low- to zero-carbon emissions solutions to meet customers' sustainability needs.
Dow selected the Fort Saskatchewan site for this investment as the region offers a highly competitive energy and feedstocks position. The region also features access to available third-party CO2 infrastructure.
This investment aligns with Dow's broader targets to achieve carbon neutrality by 2050, eliminate plastic waste in the environment and increase its positive impacts on customers, business and society. It also supports Dow's commitment to reduce its net annual carbon emissions by an additional 15%, reducing net annual carbon emissions by approximately 30% by 2030 (since 2005). Today, Dow is among the top 20 global corporations for clean energy purchases, with more than 850 MW.
(PRA)
---
Subscribe to Get the Latest Updates from PRA Please click here
©2021 Plastics and Rubber Asia. All rights reserved.

©2020 Plastics and Rubber Asia. All rights reserved.
Home
Terms & Conditions
Privacy Policy
Webmail
Site Map
About Us
SOCIAL MEDIA