M&As: Tekni-Plex acquisition of JPG expands medical device footprint; PolyQuest acquires US division of Faith Group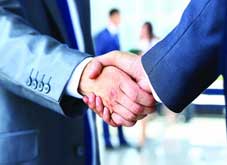 US processor Tekni-Plex Healthcare has acquired Mexican precision extrusion manufacturer Johnson Plastic Group (JPG) as part of a strategy to expand the company's patient care solutions platform. Terms were not disclosed.
Located in Mexicali, Mexico, Johnson Plastic Group specialises in precision extrusions for medical device applications. The company provides complete extrusion solutions into a variety of medical device applications for interventional and therapeutic procedures.
The acquisition expands Tekni-Plex Healthcare's medical device capabilities and broadens the division's global footprint by adding a presence in Mexico.
"This acquisition makes total sense for us and improves our ability to service our customers," said Chris Qualters, CEO of Tekni-Plex Healthcare. "It builds upon our existing solutions capabilities and increases our geographic reach, bringing us close to our key customer base in Mexico and the Baja region. It also allows us to leverage JPG's expertise across our entire global customer base and healthcare end markets."
Qualters noted: "The addition of JPG continues to build upon our innovative patient care solutions platform centered on material science and process technologies. We are looking forward to creating an even more robust set of offerings and solutions that help improve patient outcomes."
Enrique Preciado, JPG owner and general manager, said: "We are truly excited to become part of Tekni-Plex Healthcare. We now will be able to provide even greater opportunities for our employees and a broader range of products and material science solutions for our customers."
Tekni-Plex employs 7,000 people throughout its operations in Belgium, Brazil, Canada, China, Colombia, Costa Rica, Germany, India, Italy, Mexico, Northern Ireland and the US.
Meanwhile in other news, US-based PolyQuest Inc., a distributor of PET resins and manufacturer of recycled PET resins, has announced the formation of Renuva Plastics, which will acquire the US division of the Faith Group Co. Renuva Plastics is a wholly owned subsidiary of PolyQuest doing business as Faith Group USA.
Faith Group has been a distributor of post-industrial thermoplastics — especially PET — in the US and the largest exporter of these products over the past quarter of a century, said PolyQuest. Faith Group USA will continue purchasing and distributing thermoplastics in the US and domestically sourcing them for the Faith Group Co. to export.
Described as a bolt-on acquisition that is complementary to PolyQuest's existing virgin resins distribution and post-consumer/post-industrial manufacturing businesses, the add on makes PolyQuest a "supplier and customer to almost every segment of the value chain," said PolyQuest CEO John Marinelli.
"Using the PET value chain as an example, we now have significant access to all virgin, post-industrial, and post-consumer products in the supply chain, from the resin producers through applications consuming resin such as bottle, sheet, film, textile staple fibre, textile filament, BCF, strapping, etc., and ultimately consumers as applicable," explained Marinelli. "We will use this position to further strengthen our relationships and drive value for our business partners."
PolyQuest is the perfect buyer for this business, added Russell Wilkes, Vice President of the newly formed Faith Group USA. "It has the commitment, passion, and economic means to significantly grow and enhance our position in the industry and also expand our presence to supply non-traditional evolving markets such as chemical recycling." The transition will be seamless for business partners, he said, and all employees and locations will remain in place.
Privately held PolyQuest is headquartered in Wilmington, NC, and operates facilities in Darlington, SC, and Farmingdale, NY. It also maintains an office in Austria.
(PRA)
---
Subscribe to Get the Latest Updates from PRA Please click here
©2021 Plastics and Rubber Asia. All rights reserved.

©2020 Plastics and Rubber Asia. All rights reserved.
Home
Terms & Conditions
Privacy Policy
Webmail
Site Map
About Us
SOCIAL MEDIA