M&As: TechnipFMC acquires Victrex stake in Magma; Plaskolite to acquire Plazit-Polygal to expand in US/Europe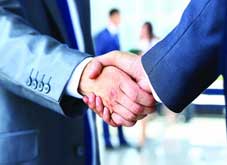 Subsea oil/gas firm TechnipFMC says that it has completed the acquisition of the outstanding shares of Magma Global, a provider of composite pipe technology, from UK-based polymer firm Victrex.
TechnipFMC originally acquired an interest in Magma in 2018, combining its strong history in flexible pipe technology with Magma's advanced composite capabilities to develop a disruptive composite pipe solution for the traditional and new energy industries.
Victrex said it "noted" the announcement made by Technip FMC in relation to its purchase of the outstanding issued share capital to complete the full acquisition of Magma. The group said it does not envisage any material change to the supply relationship to TechnipFMC and continues to work closely in support of qualification and deployment opportunities in Brazil and elsewhere.
Jakob Sigurdsson, CEO of Victrex, said: "This is good news for Victrex and is another milestone in our Polymer & Parts strategy to help open up new markets and revenue streams."
Magma technology enables the manufacture of Thermoplastic Composite Pipe (TCP) using Victrex's PEEK polymer, which is highly resistant to corrosive compounds, such as CO2. When combined with TechnipFMC's flexible pipe technology, this forms a Hybrid Flexible.
Pipe (HFP) that will be deployed in the Brazilian pre-salt fields.
Manufactured by a fully automated robotic system, PEEK TCP will also be a critical enabler for both the carbon capture, utilisation and storage (CCUS) and hydrogen transportation markets, and particularly in offshore applications.
Justin Rounce, Executive Vice President and Chief Technology Officer at TechnipFMC, added: "This technology will also be a key enabler for offshore Energy Transition developments, such as transportation of green hydrogen, as pioneered by TechnipFMC's Deep Purple offshore energy system, and transportation of CO2 utilising an integrated carbon transportation and storage solution."
In other news, Plaskolite LLC, North America's largest manufacturer of engineering thermoplastic sheet and profile products, says that it will acquire substantially all of the assets of Plazit-Polygal, an Israeli pioneer in the design, development and manufacturing of engineering thermoplastic sheets. Plaskolite will acquire Plazit-Polygal's operations and assets in North America, South America and Europe, with the exception of Plazit-Polygal's Russian operations. Upon close of the transaction, Plazit-Polygal's Israel headquarters will serve as Plaskolite's EMEA headquarters.
Plaskolite is owned by Pritzker Private Capital along with the Dunn family, management and other co-investors.
Headquartered in Kibbutz Gazit, Israel, Plazit-Polygal manufactures an extensive and highly customized offering of engineering thermoplastic products, including acrylic and polycarbonate solid sheets as well as multi-wall and corrugated sheets. With this acquisition, Plaskolite will expand its geographic footprint in North America, Europe and South America. Plaskolite will broaden its offering with new multi-wall sheet production capabilities, and the company's added scale and international reach will enhance its ability to serve a growing customer base.
"This transformative acquisition will significantly expand Plaskolite's global reach and strengthen the high-quality offering we provide our customers," said Ryan Schroeder, Plaskolite President/CEO. "For more than 70 years, Plaskolite has led our industry focused on customer service, product quality and innovation. The addition of Plazit-Polygal's talented team and dynamic production capabilities will help us extend our leadership position as we serve a growing base of customers. I am delighted to welcome Amir and everyone at Plazit-Polygal to the Plaskolite family."
"Plaskolite is the ideal long-term partner to support our business through its next phase of growth and expansion," said Amir Abramovich, Group CEO of Plazit-Polygal. "Our companies share a strong commitment to product excellence, customer satisfaction and a culture built on collaboration. I am confident that together we will be even better able to serve our customers with the highest quality plastic sheet products and innovations."
The transaction is subject to regulatory approval and customary closing conditions and is expected to close in December 2021.
(PRA)
---
Subscribe to Get the Latest Updates from PRA Please click here
©2021 Plastics and Rubber Asia. All rights reserved.

©2020 Plastics and Rubber Asia. All rights reserved.
Home
Terms & Conditions
Privacy Policy
Webmail
Site Map
About Us
SOCIAL MEDIA