M&As: TAIF, Sibur merger finalised creating fifth global petchem producer; Hexion to separate to two companies, with spin-off & IPO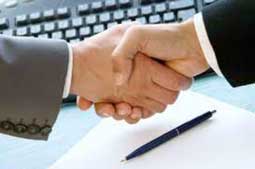 Russian petrochemical firms Sibur and TAIF have entered into an agreement finalising the creation of a combined entity that will leverage the facilities of PJSC SIBUR Holding. The move follows an announcement in April that the firms had initiated steps to create a combined company that will be Russia's largest petrochemical producer and one of the top five global polyolefin and rubber producers. The value of the merged company is estimated at US$26.8 billion.
Under the agreement, TAIF shareholders will receive a 15% stake in the new combined company in exchange for 50% plus 1 share in JSC TAIF. To ensure faster integration and higher efficiency of the combined entity's operations and investment programme, the parties have agreed on an early exercise of an option for the remaining stake of TAIF's shareholders. Sibur's financial obligations in the second phase of the transaction will be secured by several issues of exchange-traded bonds. As a result, in a matter of days required to finalise the deal the combined entity will consolidate 100% of the shares of TAIF Group, which includes petrochemical and energy companies.
The new company will support Russia's leadership in the chemical, petrochemical and oil & gas sectors while making the country's products more globally competitive thanks to economies of scale, higher production efficiency, better sales processes and improved customer service in line with global best practices.
Following the completion of all ongoing investment projects, the new combined company will be among the top five producers of polyolefin and rubber globally. The company's investment programme will yield further growth of chemical non-commodity exports and import substitution, and also unlock new ways of tackling sustainability and environmental challenges.
The deal brings together the two companies' vast expertise in major investment projects and facilitates efficient distribution of feedstock, which will boost Tatarstan's petrochemical cluster and pave the way for new partnerships with the region.
Earlier, the European Commission approved, under the EU Merger Regulation, the acquisition of sole control of TAIF by Sibur Holding. The EC announced that the transaction gives rise to horizontal overlaps and vertical relationships between the companies' activities related to the production of butyl rubber and isobutylene.
Furthermore, since Sibur's share in the isobutylene market is small, the regulator decided that the deal would not raise any competition concerns. In addition, several strong global butyl rubber producers remain on the market.
TAIF together with Sibur will spend more than 1 trillion rubles. for the implementation of joint projects. In total, the companies plan to implement over 30 projects. According to Sibur, the joint entity would produce 8.1 million tonnes/year of polyolefins, when including upcoming capacities in their Amur GCC and EP-600 large-scale projects, and 1.2 million tonnes of rubbers.
Sibur manufactures and sells petrochemical products on the Russian and international markets in two business segments: olefins and polyolefins (polypropylene, polyethylene, BOPP, etc.), as well as plastics, elastomers and intermediate products (synthetic rubbers, expanded polystyrene, PET, etc.)
TAIF owns controlling stakes in Nizhnekamskneftekhim and Kazanorgsintez, as well as TGK-16. By the end of 2020, the share of TAIF Group in the total volume of production in Russia amounted to 64% for rubbers, and 28% for plastics. TAIF Group is the only Russian producer of polycarbonates, and a number of other popular types of polymer products.
Meanwhile in other news, US chemical firm Hexion Holdings Corporation plans to separate into two independent companies through an IPO and spinoff of its epoxy business. The two companies will be Hexion Holdings, composed of the company's Adhesives and Versatic Acids and Derivatives product lines, and Hexion Coatings and Composites (US) Inc. (HCC), composed of Hexion Holdings' former epoxy-based Coatings and Composites products. HCC will be renamed at a later date.
Hexion Holdings anticipates that the HCC separation transaction will be in the form of a distribution of 100% of the stock of HCC, a new and independent company to current holders of Hexion Holdings common stock and warrants. Upon completion of the HCC spin, current Hexion Holdings shareholders will own shares of both Hexion Holdings and HCC. As previously disclosed, Hexion Holdings will file a registration statement on Form S-1 with the U.S. Securities and Exchange Commission for a proposed initial public offering on the New York Stock Exchange.
"Today marks the beginning of an exciting new chapter in Hexion's 122-year history, and continues our strategy of narrowing our focus, improving the Company's financial flexibility and driving long-term value creation for our shareholders," said Craig Rogerson, Hexion Chairman, President/CEO. "With our recent strong performance, and after a comprehensive evaluation of strategic actions aimed at unlocking the value of our businesses, our Board and management team have determined that now is the right time to pursue a separation through an IPO and spinoff."
The company believes that this separation will result in material benefits to the standalone companies, including:
Distinct strategic and management focus on specific operational, R&D and growth priorities, including the analysis of macroeconomic trends and the implementation of financial targets that best fit each business;


A capital structure, dividend policy and capital deployment strategy tailored to specific business models and growth strategies. Both businesses are expected to have direct access to the debt and equity capital markets to fund their respective growth strategies; and


An investor base that is aligned with the streamlined value proposition for each company.
Following the separation, Hexion Holdings will consist of the company's existing Adhesives and Versatic Acids and Derivatives product lines. Hexion Holdings will continue to build on its strong momentum, driven primarily by strong new residential construction and remodelling demand in North America, continued capacity expansion progress and gains from innovative new products, as well as the need for more sustainable building and coatings materials. As a standalone company, Hexion Holdings is expected to have favourable cash flow attributes and a stronger financial profile.
Hexion Holdings generated historical net sales of US$2.5 billion and pro forma net sales of approximately US$1.4 billion for the year-ended December 31, 2020. Hexion is expected to maintain appropriate debt levels going forward.
HCC will consist of Hexion Holdings' former base and specialty epoxy resins product lines. HCC will remain a leading global supplier of epoxy resins and systems. As a standalone company, HCC will have greater ability to grow and expand its leadership position in attractive global markets. Importantly, HCC is also focused on addressing customers' demands for more environmentally preferred solutions, and providing innovative solutions for the wind energy and automotive industries.
With its senior management team based in Rotterdam, the Netherlands, HCC expects to maintain a significant global presence. Stafford, Texas, will serve as its primary US office and HCC will also maintain an executive office in Shanghai, China. In addition, HCC will continue to operate world-scale epoxy plants in Pernis and Deer Park, Texas, as well as additional manufacturing operations in the US, Germany, Spain and South Korea.
HCC generated total sales of approximately US$1.1 billion for the year-ended December 31, 2020. HCC is expected to maintain appropriate debt levels going forward.
The HCC separation transaction is currently targeted to be completed in the fourth quarter 2021, subject to final approval by the Board of Directors, customary regulatory approvals and tax and legal considerations.
(PRA)
---
Subscribe to Get the Latest Updates from PRA Please click here
©2021 Plastics and Rubber Asia. All rights reserved.

©2020 Plastics and Rubber Asia. All rights reserved.
Home
Terms & Conditions
Privacy Policy
Webmail
Site Map
About Us
SOCIAL MEDIA