M&As: DL Chemical to acquire Kraton for US$2.5 bn; Safic-Alcan acquires Rit-Chem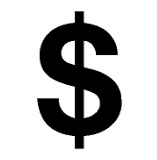 South Korea's DL Chemical, a subsidiary of DL Holdings Co (formerly Daelim Industrial Co), will acquire 100% of US-based Kraton Corporation, a producer of specialty polymers and bio-based products derived from pine wood pulping co-products. The all-cash transaction has an enterprise value of approximately US$2.5 billion. Last year, Kraton sold its Cariflex business, which makes the natural rubber substitute polyisoprene, to DL for US$530 million. The new owners swiftly invested US$50 million to expand polyisoprene capacity in Brazil. Kraton had sales in 2020 of US$1.6 billion and operating profits of US$70 million.
About 55% of Kraton's sales come from styrenic block copolymer elastomers used in roofing, footwear, automotive, and other applications. The rest of its business is in pine chemicals. The company refines the by-products of papermaking into chemicals like fatty acids, rosin, and terpenes. Kraton bought this business, then known as Arizona Chemical, in 2016 as part of a diversification strategy.
DL Chemical was formed early this year when Daelim Industrial split into DL Holdings and a construction business. DL Holdings has annual sales of about US$1.7 billion. DL Chemical, which makes polyethylene and the elastomer polybutylene, makes up about 60% of those sales.
Under the terms, Kraton stockholders will receive US$46.50 in cash for each share of Kraton common stock they own. As part of the transaction DL Chemical has conveyed that it has fully committed financing.
"Following an extensive review of a wide-range of strategic alternatives focused on maximizing value for the benefit of our stockholders, Kraton's Board has determined that the sale of Kraton to DL Chemical is in the best interest of Kraton stockholders. We believe the transaction provides immediate and certain value for Kraton stockholders, and represents an attractive premium of approximately 50% over Kraton's unaffected market valuation as of early July," said Kevin M. Fogarty, Kraton's President/CEO. "Moreover, we believe DL Chemical has the industry presence and resources to continue to support the growth of Kraton's business on a global scale".
"DL Chemical has been conducting the petrochemical business responsibly within the DL Group for 46 years. After acquiring Kraton's Cariflex business last year, we have successfully integrated that business within the DL Group," said Sang Woo Kim, Vice Chairman/CEO of DL Chemical. "We also have been highly interested in Kraton's specialty polymer and bio-based chemical business, and this combination will allow us to provide our customers with a wider range of innovative products, while adding the ability to serve a diverse range of end markets in over 70 countries worldwide.".
The acquisition is subject to certain customary closing conditions, including the receipt of stockholder and regulatory approvals, and is expected to close by the end of the first half of 2022.
In other news, Safic-Alcan, a distributor of specialty chemicals, has acquired 100% of Rit-Chem Co. Inc. a boutique chemical distributor specialising in the performance and life science sectors in the US. Rit-Chem will become part of the Chemspec organisation in the US, the American affiliate of the Safic-Alcan Group.
Established in 1972 by Henry Ritell and headquartered in New York, Rit-Chem started initially supplying specialty chemicals to the paint and coatings manufacturers, before diversifying in fields such as rubber, plastic and food/feed.
Rit-Chem represents key market leaders and also successfully promotes its own branded product lines, very much in line with Safic-Alcan modus operandi. Whilst its focus is the North American market, its sales reaches the four corners of the globe.
"The acquisition of Rit-chem is a strong step forward for our ambitions in North America, and will complement perfectly Chemspec's current activities," said Yann Lissillour, Head of Mergers and Acquisitions for Safic-Alcan Group.
(PRA)
---
Subscribe to Get the Latest Updates from PRA Please click here
©2021 Plastics and Rubber Asia. All rights reserved.

©2020 Plastics and Rubber Asia. All rights reserved.
Home
Terms & Conditions
Privacy Policy
Webmail
Site Map
About Us
SOCIAL MEDIA