Green tie-ups: Versalis acquires technologies for new mechanical recycling hub; PureCycle/Mitsui partner in recycled PP plant in Japan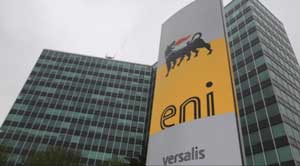 Versalis, Eni's chemical company, has acquired on an exclusive basis the technology and plants of Ecoplastic, an Italian company of the De Berg group specialising in the recovery, recycling and transformation chain of styrenic polymers.
The agreement guarantees Versalis the expertise developed by Ecoplastic, allowing it to accelerate developments in advanced mechanical recycling and expand the portfolio of the Versalis Revive range of recycled polymers, consolidating its European leadership in recycled styrenic polymers.
Ecoplastic has developed a production process of styrenic polymers, expanded polystyrene (rEPS) and solid polystyrene (rGPPS) with recycled content up to 100% starting from secondary raw material obtained from expanded polystyrene waste selected from the industrial and commercial sectors.
The new products will be used for applications in which sustainability and circularity requirements are essential, such as packaging and construction.
The agreement with the De Berg group constitutes a concrete step for the start of the first phase of construction of the advanced mechanical recycling hub as part of the transformation project of the Porto Marghera plant, where the installation of the units acquired from Ecoplastic for the production of styrenic polymers obtained entirely from recycled, already sorted and pre-treated raw material, will take place from next year. The overall capacity of this first phase will be around 20,000 tonnes/year.
Versalis CEO Adriano Alfani commented: "The recycling of plastics is one of the fundamental levers to accelerate the transformation of Versalis through circular models and is part of Eni's broader strategy for the energy transition, of which the circular economy is one of the core strategic pillars. This agreement represents a further important step in the development of a portfolio of recycled products capable of meeting the needs of the market both in terms of high performance and sustainability, leveraging technological innovation and strategic supply chain partnerships, as well as our people's expertise".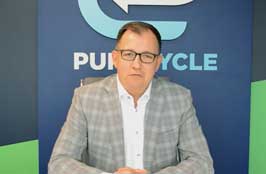 Meanwhile in other news, PP recycler PureCycle Inc has signed memorandum of understanding (MOU) with Mitsui & Co, a global trading and investment company with a diversified business portfolio based in Tokyo, as a first step to developing and operating a recycling facility in Japan to transform polypropylene (PP) waste into Ultra-Pure Recycled Polypropylene (UPRP).
Mitsui's expertise will position PureCycle very well in Japan and will expand operations globally. Mitsui will help facilitate the pre-construction, on-the-ground operations and will be an integral part of PureCycle's work in Japan.
The MOU with Mitsui comes on the heels of PureCycle's successful second quarter 2021 update. Construction on the flagship Ironton, Ohio PureCycle recycling facility is well underway and expected to begin commercial production in the fourth quarter of 2022, and the company recently announced the location for the first cluster facility in Augusta, Georgia.
PureCycle has already presold more than 20 years of UPRP output from the Ohio plant and has already allocated 40% of its second plant in Augusta to Ohio facility customers. PureCycle is seeing strong demand from premium brands, like L'Oréal, who are looking to deliver recycled content into premium applications without sacrificing quality.
"We believe Mitsui is the best partner for PureCycle to help us lead and navigate the process of building an ultra-pure recycled polypropylene plant in Japan," said Mike Otworth, PureCycle CEO, "Through the collaboration with Mitsui, we are now one step closer to our goal of reducing plastic waste across the world and revolutionizing the way people use plastic products. There is no reason polypropylene waste shouldn't be recycled and transformed into ultra-pure, sustainable polypropylene."
"Mitsui has identified 'sustainability management and the evolution of ESG' as key areas of its Corporate Strategy," said Hiroshi Kakiuchi, managing officer, chief operating officer of the Performance Materials Business Unit at Mitsui. "Through this new joint project with PureCycle, Mitsui aims to contribute to the overall reduction of plastic waste and the establishment of a circular economy in Japan. By securing plastic waste as the raw material, manufacturing recycled PP resin, and expanding the applications of the material for consumer goods, food containers, and automobile interiors, Mitsui aims to make a meaningful contribution to the creation of the more sustainable society."
(PRA)
---
Subscribe to Get the Latest Updates from PRA Please click here
©2021 Plastics and Rubber Asia. All rights reserved.

©2020 Plastics and Rubber Asia. All rights reserved.
Home
Terms & Conditions
Privacy Policy
Webmail
Site Map
About Us
SOCIAL MEDIA