Green Materials: LG Chem's world-first "biodegradable" material; Covestro receives supply of renewable phenol from Borealis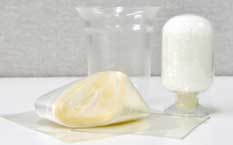 South Korean chemical firm LG Chem claims it has developed what it says is the world's first 100% biodegradable material made of corn glucose and waste glycerol with similar properties and transparency as synthetic resins.
It plans to produce prototypes with companies that want to use this material in 2022, and begin mass production in 2925 if the results are positive.
Previously biomaterials that substituted plastic were not deemed 100% biomaterial, as they had to be mixed with other plastic materials or additives. LG Chem says its new material as a standalone will offer up to 20 times more elasticity than existing biodegradable products and has similar properties to petrochemical products.
Another strength is that the new material will maintain transparency even after being processed. The target markets are not only for plastic bags but also for disposable cups, bubble wrap cushioning, mask covers and other products.
The relatively quick decomposition of the material is another plus point. The Germany-based DIN CERTCO, a body that administers compostability certification, assessed LG Chem's biodegradable material and said that over 90% of it will biodegrade within 120 days.
Currently, LG Chem offers a wide range of petrochemical products in its portfolio and has posted record profit in the third quarter, boosted by robust sales of single-use products against the back of the pandemic.
However, due to the anti-plastic rhetoric, it intends to boost its biodegradable materials market.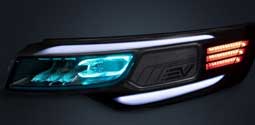 Meanwhile, elsewhere, as part of a strategic collaboration, German materials firm Covestro received a first delivery of 1,000 tonnes of renewable phenol from Austrian firm Borealis, produced with renewable hydrocarbons from Neste. Neste produces these ISCC Plus certified hydrocarbons (ISCC: International Sustainability and Carbon Certification) entirely from renewable raw materials. The hydrocarbons are then converted into ISCC Plus mass balance certified phenol by Borealis and finally used by Covestro to produce polycarbonate (PC) – as a replacement for part of the phenol previously manufactured from purely fossil resources.
PC resin is used in car headlights, automotive glazing, LED lights, electronic devices as well as other applications.
"With this first supply, we are once again underlining our commitment to the increased use of alternative raw materials. In this way, we are recycling carbon and are driving the circularity forward, which must become the new global guiding principle," says Covestro´s CEO Dr. Markus Steilemann. "By cooperating with upstream partners such as Neste and Borealis, we are showing how a sustainable value chain can work."
"We are delighted to see our renewable feedstock helping Covestro to achieve this new milestone. It highlights the drop-in nature of our product replacing fossil crude and its fit for a continuously increasing number of demanding applications," says Peter Vanacker, President/CEO of Neste. "Furthermore, it clearly demonstrates how sustainability-focused collaboration among frontrunner companies – Neste, Borealis and Covestro – can make a positive impact even within a complex value chain."
Neste produces its renewable hydrocarbons entirely from renewable raw materials, such as waste and residual oils and fats. These hydrocarbons can be used in existing production infrastructures and help replace fossil feedstocks that are used in the polymers and chemicals production. This makes it possible for companies such as Borealis and Covestro to produce more sustainable products with consistently high quality on the basis of their existing processes.
With the planned transformation of raw materials used in the company's production, Covestro aims at helping key industries such as the automotive and electronics industries to achieve greater sustainability and reduce their dependence on materials from fossil resources. The project is part of a comprehensive program with which Covestro, together with its partners, is seeking to propel the transformation to a circular economy and become fully circular itself.
(PRA)
---
Subscribe to Get the Latest Updates from PRA Please click here
©2020 Plastics and Rubber Asia. All rights reserved.
©2020 Plastics and Rubber Asia. All rights reserved.
Home
Terms & Conditions
Privacy Policy
Webmail
Site Map
About Us
SOCIAL MEDIA