Green Materials: Alpla's carbon-neutral rPET a first; CPChem's commercial-scale PE from chemical recycling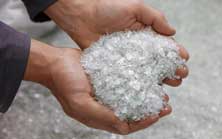 Austrian plastic packaging and recycling specialist Alpla Group has unveiled what it says is the world's first carbon-neutral recycled PET. It switched its PET recycling plants in Wöllersdorf, Austria, and Radomsko, Poland, to a mix of electricity from renewable sources in order to produce carbon-neutral rPET (recycled polyethylene terephthalate).
"This step has already had a big impact on the carbon footprint of our food-grade regranulate – according to the calculations, emissions are cut by up to 90% compared with virgin material," explains Georg Lässer, Head of Recycling at Alpla.
The company is now offering its customers carbon-neutral rPET based on the purchase of certificates. The remaining, unavoidable emissions relating, for example, to delivery of the input material to the plants, are then offset with carbon certificates.
Alpla has selected specific projects in cooperation with the climate neutrality alliance Klimaneutralitätsbündnis 2025 and the NGO Helioz. A reforestation project in Nicaragua is being supported. In China, traditional coal-fired stoves are being replaced with ovens run on biomass. These not only reduce emissions, but also prevent the health implications caused by harmful exhaust air. In Ethiopia, 5,000 household packages (modern stoves, vegetable seeds, seedlings, training) are being financed. In regions in Asia and Africa, ALPLA is supporting the organisation Helioz, which provides solar devices that monitor water disinfection using PET bottles.
Based on life cycle assessments, packaging types containing a high proportion of recycled material have the least impact on the climate. With the world's first carbon-neutral rPET, Alpla adds it is helping its customers to achieve their sustainability goals.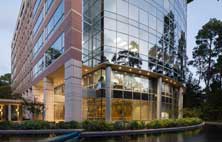 Meanwhile, in other news, US chemical firm Chevron Phillips Chemical (CPChem) says it has had success in its first commercial scale production of PE using advanced recycling or chemical recycling technology. This approach complements traditional recycling by converting a range of materials, including many difficult-to-recycle plastics, into important building blocks for new chemicals. Because of the potential to repeatedly recycle post-use plastics into new materials, polymers produced through advanced recycling are often referred to as "circular polymers."
CPChem says its circular PE matches the performance and safety specifications of the virgin polymers. Commercial scale production is a significant achievement, and the result of the company's two-year exploration into the technical viability of creating circular polymers from waste plastics. CPChem is now working on scaling up its production of circular PE to meet its ambitious production plans. That includes working with several proven suppliers of pyrolysis oil, the feedstock made from waste plastics, and pursuing certification for the new PE through the International Sustainability and Carbon Certification Plus (ISCC Plus) approach using their internationally recognised mass balance certification methodology.
"We are exceptionally proud to be the first company to announce production of a circular polyethylene on this scale in the US," said Jim Becker, vice president of polymers and sustainability. "The successful production run marks a huge step for CPChem on our path to being a world leader in producing circular polymers. This development is an important milestone for us as we further our commitment to proactively help the world find sustainable solutions, including the elimination of plastic waste in the environment."
Chevron Phillips Chemical's sustainability technical manager, Ron Abbott, said, "All recycling methods have a role to play in reducing plastic waste and achieving the societal sustainability goals we all want. This advanced recycling technology allows us to recover hydrocarbons from plastic waste that have previously been difficult, or even impossible to recycle, enabling us to upgrade them into clean, safe circular plastics. We are excited to be at the forefront of this technology as we seek to implement sustainable solutions that cultivate a circular economy."
Upon certification, CPChem intends to market its new circular PE range under the trade name Marlex Anew Circular Polyethylene.
(PRA)
---
Subscribe to Get the Latest Updates from PRA Please click here
©2020 Plastics and Rubber Asia. All rights reserved.
©2020 Plastics and Rubber Asia. All rights reserved.
Home
Terms & Conditions
Privacy Policy
Webmail
Site Map
About Us
SOCIAL MEDIA