Restructuring: Dow's US$300 mn savings from job cuts/plant closures; Shell's US$2.5 bn savings from job cuts/green energy
To further enhance its long-term competitiveness as the global economy recovers from the coronavirus pandemic, chemical giant Dow Inc. says it will reduce its global workforce costs by approximately 6% and rationalise certain manufacturing assets, resulting in savings of more than US$300 million by the end of 2021. The company will record a US$500 million-US$600 million charge in the third quarter of 2020, for severance and related benefit costs; costs associated with exit and disposal activities; and asset write-downs and write-offs.
The company said in July it intended to shed uncompetitive assets, lay off about 2,000 employees, and hold off on new capital projects. It is, thus, shutting down certain amines and solvents facilities in the US and Europe as well as select small-scale downstream polyurethanes manufacturing facilities. In Performance Materials & Coatings, it will shut down small-scale coatings reactors, and will also rationalise its upstream asset footprint in Europe and in the US and Canada by adjusting the supply of siloxane and silicon metal to balance to regional needs.
"Given the expected gradual and uneven global economic recovery from Covid-19, we announced in July that we are taking necessary actions to continue to optimise our asset footprint, reduce structural costs and enhance the competitiveness of our business over the long-term," said Jim Fitterling, Dow Chairman/CEO. "We continue to stay focused on delivering strong cashflow, strengthening our financial profile and maximizing our operational advantages, and we remain well positioned to capture significant growth as market conditions improve."
The restructuring program is in addition to the US$500 million of operating expense savings Dow will achieve by the end of 2020. The company also remains on target to achieve its reduced target of US$1.25 billion for capital expenditures in 2020, down from US$2 billion in 2019.
Dow will involve local stakeholders as defined in each country and in compliance with relevant information and consultation processes.
Dow also confirmed that it will close the sale of its rail infrastructure assets at six North American sites to Watco, three months ahead of its initial planned closing, for cash proceeds in excess of US$310 million. Earlier, the company also announced plans to divest certain marine and terminal operations and assets to Vopak Industrial Infrastructure Americas for cash proceeds of US$620 million, which is expected to close by year-end.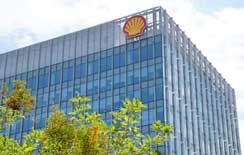 Meanwhile, in other news, Anglo Dutch oil giant Shell says it will cut up to 9,000 jobs worldwide, or 10% of its workforce, as part of a major restructuring to enable cost savings of up to $2.5 billion per year by 2022, while planning to grow its chemicals business in its transition from fossil fuels to a lower-carbon business. The restructuring is part of Shell's plan to be net zero by 2050, however this has been accelerated due to the economic impact of the Covid-19 pandemic.
Ben van Beurden, CEO of Shell, said: "We have to be net zero in all our operations, which means major changes at refineries, chemicals sites, on-shore and offshore production facilities. We will have some oil and gas in the mix of energy we sell by 2050, but it will be predominantly low-carbon electricity, low-carbon biofuels, it will be hydrogen and it will be all sorts of other solutions too."
The shift has also been brought about by the huge slump in demand for oil and gas caused by the pandemic, leading some of Europe's biggest energy companies to speed up a shift to cleaner fuels. In June, Shell wrote down the value of its assets by as much as US$22 billion and slashed its oil price forecasts.
In the future, the company will use its oil exploration and production business to generate cash that can be invested in lower-carbon products. The division will no longer focus on how many barrels of oil or cubic feet of gas it produces.
Shell will also shrink its refining business. "We will keep only what is strategically essential to us and integrate those refineries with our chemicals business, which we plan to grow," said van Beurden.
With the pandemic, analysts' expect lower prices of oil to continue, permanently reshaping the way people live and travel; with consumers pushing companies and governments to address the climate crisis with more urgency.
European energy companies have been much more aggressive than US rivals such as ExxonMobil in the shift to cleaner energy. BP announced in June that it would cut 10,000 jobs, or 15% of its workforce, as part of its own overhaul.
(PRA)
---
Subscribe to Get the Latest Updates from PRA Please click here
©2020 Plastics and Rubber Asia. All rights reserved.
©2020 Plastics and Rubber Asia. All rights reserved.
Home
Terms & Conditions
Privacy Policy
Webmail
Site Map
About Us
SOCIAL MEDIA