M&As: Sabic's specialities business on track; Mayzo acquires speciality chemicals distributor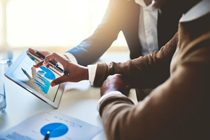 Materials firm Sabic says it has set up its Specialties strategic business unit (SBU) as a separate, stand-alone business, which will remain owned by Sabic and be operational by November, depending on the Covid situation. It adds that the decision to establish it as a stand-alone group of companies precedes the acquisition of a 70% stake in Sabic from the Public Investment Fund (PIF) by oil giant Saudi Aramco and it is unrelated to it. It also says that Sabic remains a listed company on the Saudi Stock Exchange, with its board of directors representing the interests of all shareholders and continuing to exercise its own governance practices.
The Specialties SBU will cover its Ultem and Noryl resins, LNP compounds and copolymers. Sabic is also expanding capacity for Noryl and Ultem products, expected to be operational in 2021 in the Netherlands and 2022 in Singapore.
Sabic adds that it has undertaken a global reorganisation to "align required staffing with the strategic focus of the transformed business". It adds, "This endeavour has been effective in bringing no impact to customers, while successfully retaining company's talent within Sabic and limiting the instances of redundancies".
The process of establishing the corporate, financial, commercial and business structure of the stand-alone organisation has progressed and the business has been working closely with its customers, distributors and suppliers "with the strong commitment to ensure business continuity for all parties during the transition".
Ernesto Occhiello, Executive Vice President Specialties, said: "The task we have as a business is to continue to strengthen our market position and bring added value to our customers. We will continue to work closely with them to address their most – and often one-of-a-kind – challenges by offering a unique portfolio of high-end products, technologies and solutions."
In other news, Mayzo Inc, a US supplier and manufacturer of speciality chemicals, has acquired Bio Accutech Inc., a distributor of speciality chemicals for the coatings, inks and plastics markets, with headquarters in West Windsor NJ. All activities will be managed through Mayzo's newly established 61,000 sq. ft. operations centre in Walterboro, SC.
With this acquisition, Mayzo says it extends its global supply chain and will add several new optical brighteners, photoinitiators and PVC additives to its portfolio.
"The acquisition of Bio Accutech Inc. fits Mayzo's business model and continues to build on our strategy to provide world class chemical additive products and services," Ben Milazzo, Founder/President of Mayzo said about the transaction.
Mayzo provides specialty chemical additive solutions on a global scale in a wide range of markets. Its antioxidants and UV absorbers function as stabilisers to prevent product damage due to heat, light or oxygen exposure. Other technologies include optical brighteners, release coatings, polymer enhancers, and cutting edge masterbatches and blends.
(PRA)
---
Subscribe to Get the Latest Updates from PRA Please click here
©2020 Plastics and Rubber Asia. All rights reserved.
©2020 Plastics and Rubber Asia. All rights reserved.
Home
Terms & Conditions
Privacy Policy
Webmail
Site Map
About Us
SOCIAL MEDIA