M&As: Mitsubishi Chemical completes buy of Gelest; SK Capital closes buy of Baker Hughes business, rebrands as NuCera Solutions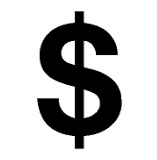 Mitsubishi Chemical America, the US subsidiary of Mitsubishi Chemical Corporation, has closed the acquisition of Gelest Inc from New York-based private equity firm New Mountain Capital, clearing all of the regulatory approvals.
Headquartered in Morrisville, Pennsylvania, Gelest specialises in silicones, organosilanes, metal-organics, and specialty monomers for high-growth materials-science intensive applications including medical devices, life sciences, microelectronics and personal care. In March 2017, New Mountain made a majority investment in Gelest and worked closely with Gelest management to scale the company through organic initiatives and M&A. Under New Mountain's ownership, Gelest more than doubled its enterprise value by augmenting its leadership team and building its capabilities in the life sciences, medical device, and microelectronics end markets, both organically and through the strategic acquisition of Bimax Chemicals in 2019.
"Since partnering with Gelest in 2017, we have been extremely impressed by the management team and Gelest's ability to innovate continuously to serve the evolving needs of its demanding customers," said Andre Moura, Managing Director at NMC and lead director of Gelest. "We are proud to have supported Gelest's execution of an organic and inorganic growth strategy, and we thank everyone at Gelest for an exceptional partnership."
Meanwhile, in other news, an affiliate of SK Capital Partners, a private investment firm focused on the specialty materials, has completed its previously announced acquisition of the specialty polymers business of Baker Hughes. The business has been renamed NuCera Solutions, reflecting its history in the specialty polymers and polyethylene wax markets.
NuCera, with manufacturing operations in Barnsdall, Oklahoma, produces specialty low molecular weight olefin polymers, including a range of differentiated functional polymers and premium, high melting point polyethylene waxes. Over its 85-year history, the business has been dedicated to innovation and has developed a strong reputation as a premium specialty supplier and solutions provider to its diverse customer base.
NuCera Solutions has also announced the appointment of Steve McKeown as the company's CEO and Shawn Ham as CFO, effective immediately.
Mario Toukan, a Managing Director of SK Capital, stated, "We believe NuCera's leading specialised polymerisation technologies combined with a strong existing base of talent and new leadership team will transform the company into an independent leader of global polymer solutions."
(PRA)
---
Subscribe to Get the Latest Updates from PRA Please click here
©2020 Plastics and Rubber Asia. All rights reserved.
©2020 Plastics and Rubber Asia. All rights reserved.
Home
Terms & Conditions
Privacy Policy
Webmail
Site Map
About Us
SOCIAL MEDIA