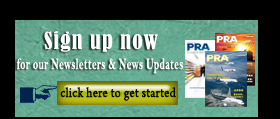 Novomer sets up tech centre for biobased materials
US-based chemicals company Novomer Inc will open a new innovation centre in Rochester to meet the expanding demands of the company's growing biobased chemicals business.
All equipment, production assets, and employees will be transferred from the existing product development and pilot operations location to the new 26,000 sq ft facility this year in December. The larger facility will house technology research, product development activities, and a COEth process demonstration unit to make customer samples for a variety of products.
The tech centre is expected to employ about 60 chemists, engineers, lab technicians, and other personnel.
In July, Novomer announced the relocation of its headquarters to One Bowdoin Square in Boston. In addition to corporate offices, the new headquarters space will house business development and global project management activities.
Novomer says it is commercialising a family of competitively priced biobased chemicals and polymers from ethanol and low-cost carbon monoxide. With its proprietary catalyst and process technology, the COEth process enables these renewable feedstocks to be cost competitively transformed into chemical building blocks for a wide variety of industrial products and applications.
The process is able to create a versatile chemical intermediate called beta-propiolactone. This chemical intermediate can be readily converted to wide used chemicals like acrylic acid, acrylate esters, succinic anhydride and 1,4-butanediol. It can also produce polypropiolactone, a biodegradable polymer that has the potential to replace many of today's common thermoplastic and packaging materials, says Novomer.
(PRA)
Copyright (c) 2017 www.plasticsandrubberasia.com. All rights reserved.