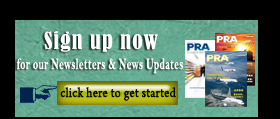 Evonik ups the ante with new process for MMA
German chemicals firm Evonik says it is currently working on the development of a unique process for producing methyl methacrylate (MMA), an important precursor for its Plexiglas acrylic and for speciality applications such as contact lenses and adhesives.
Evonik engineers have named the technology LiMA, an acronym that stands for Leading in Methacrylates.
The process is currently being tested at a pilot plant in Darmstadt. Initial results have already shown the quality of MMA to be excellent, says Evonik. "The product can be used for optical applications without limitations—and that's traditionally one of the most demanding applications for engineering-grade plastics," said Steffen Krill, Head of Methacrylates Innovation Management at Evonik.
To create LiMA, Evonik combined individual established process steps with newly developed process designs, resulting in an overall new production route. Intelligent process set-up and control and a highly efficient new catalyst result in final product yields exceeding 90%. Because it uses considerably less energy, the process also reduces carbon dioxide emissions by up to 40%. The overall favourable process design as well as moderate reaction conditions minimize wastewater streams, engineering work, and maintenance needs. Another advantage of the technology is its use of petrochemical raw materials, which are readily available throughout the world.
LiMA begins with ethylene and methanol. These then undergo multiple reaction steps to produce methacrolein. The key to the new process is the conversion of methacrolein to methyl methacrylate in a single step. Evonik achieved this by developing a brand-new catalyst system. The method is carried out entirely in the liquid phase and under moderate conditions, with temperatures generally well below 100 degrees Celsius.
The new catalyst system is robust and highly efficient, points out Evonik. In other catalysts, individual components of the catalyst are gradually lost from the carrier with reaction time, but this phenomenon—known as bleeding—hardly occurs with LiMA catalysts. A unique combination of metal oxides and a special preparation procedure gives the catalyst its unusual stability. By-products and catalyst poisons are efficiently removed during preliminary process stages.
The new process completes the MMA technology portfolio of Evonik. The company is one of the world's leading providers of methacrylate monomers, including MMA. At its production sites on three continents, Evonik is capable of manufacturing roughly 600,000 tonnes of methacrylate monomers. In the industry, MMA is currently made in a variety of processes depending on the region and the availability of raw materials. What is known as the C3 technology is the most widely used process. The raw material used here is acetone, and its three carbon atoms are what give the technology its name. Isobutene, which has four carbon atoms, is the basis for the C4 process. Its use of ethylene as a starting material makes LiMA a C2-based technology.
Typical applications of MMA include Plexiglas engineering-grade plastic, as well as finishes, floor coatings, adhesives, and dental products. Moulding compounds are particularly useful in the automotive and lighting industries as well as in medical technology and in optical applications.
(PRA)
Copyright (c) 2017 www.plasticsandrubberasia.com. All rights reserved.