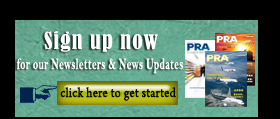 Composites: Owens Corning to invest in European plant; Teijin starts up new line for aramid fibre in Japan
US-headquartered Owens Corning will invest US$50 million to rebuild a glass melter and expand production capacity by approximately 25% at its Chambéry, France, composites manufacturing facility. The investment will support the growing demand for thermoplastics in Europe. The melter is expected to be operational by mid-2018.
"This investment will support our customers' growth in the thermoplastic chopped strand market by ensuring that we continue providing consistent, high-quality products," said Umberto Rigamonti, Owens Corning's Vice President and Managing Director of Glass Reinforcements Europe and Global Thermoplastic Products. "Our Composites business benefits from a strong global footprint, R&D centres in five countries, and assets available and committed to support the increasing adoption of composites. The strategic investment in Chambéry strengthens our value proposition to thermoplastic customers, supporting our respective growth agendas."
After the rebuild, all thermoplastic chopped strand products from the Chambéry facility will be based on boron-free Advantex glass. Advantex glass contributes to decreased emissions and reduces the environmental impact of manufacturing fibreglass, compared to standard E-glass, says Owens Corning, adding that Advantex also provides superior performance in composites-facing corrosive environments when compared to E-glass.
In recent years, Owens Corning has invested in facilities and alliances to grow with and support the global and regional thermoplastics markets. In addition, the company has leveraged its innovation resources to steadily launch products that are driving the adoption of thermoplastic polymers and technologies.
Based in Toledo, Ohio, Owens Corning posted 2016 sales of US$5.7 billion and employs 17,000 people in 33 countries.
Meanwhile, elsewhere, Teijin's Aramid Business has completed a new production line at its Technora production facility in Matsuyama, Japan. As of now extra Technora capacity is available for Teijin Aramid's customers globally.
The investment was announced in March 2016 and from now on the extra production line at the Technora production facility in Matsuyama, Japan, is ready to produce on full capacity. Teijin says its Technora aramid fibre features high tensile strength and resistance to impact, fatigue, chemicals, moisture and heat. The Technora product celebrates its 30 year anniversary this year after the official introduction in 1987.
Gert Frederiks, CEO & President of Teijin Aramid BV: "With the expansion of our Technora capacity we are able to meet the growing market demand for this unique high performance product. We are working on very interesting developments in offshore such as cables for lifting applications."
Technora was independently developed by Teijin in Japan and is used in a range of applications such as reinforcement materials for transmission belts & hoses for industrial & automotive applications and the oil & gas industry. According to Teijin, the demand for Technora is continuously growing and has been produced by full-capacity operation, with its global market steadily increasing since 2014.
Teijin Aramid is constantly investing in its technology to create innovative aramid products and solutions together with its customers. In the past years, 5% of the annual revenue has been invested into R&D activities.
Recently, the company also announced it is expanding its aramid production capacity for its Twaron super fibre. It will invest in new spinning technology at the Twaron facility in Emmen, the Netherlands, starting up in the first quarter of 2019.
(PRA)
Copyright (c) 2017 www.plasticsandrubberasia.com. All rights reserved.