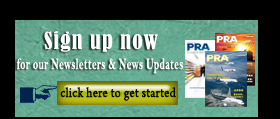 China asserts dominance in speciality chemicals demand
The global market for speciality chemicals totalled US$556 billion in 2016, driven by growing global demand for personal electronics and the increasing buying power of Chinese consumers, according to new analysis from research firm IHS Markit.
Speciality chemicals are specially formulated chemicals that are sold on the basis of their performance or function, rather than their composition. They are the focus of the IHS Markit report entitled Specialty Chemicals Update Program: 2017 Overview of the Specialty Chemical Industry.
"The speciality chemicals market is very closely tied to economic growth, so the market was sluggish last year and declined slightly (minus 0.2%) compared to 2015," said Aida Jebens, Associate Director of Specialty Chemicals at IHS Markit, and the report's lead author. "Since then, the market has been impacted by the economic slowdown in China, the recession in several South American countries, the weakness in the oil and gas industries, and the spotty performance of construction markets."
Of the global market, electronic chemicals, industrial and institutional cleaners and specialty polymers, each accounted for 7-8% of the total, with a market value of US$40 billion to US$45 billion in 2016, IHS Markit said. Surfactants, construction chemicals, flavors and fragrances, catalysts, specialty coatings, and water-soluble polymers accounted for roughly US$30 billion each in market value. The food-additives market was about US$25 billion.
While consumer-driven categories such as electronics chemicals had robust demand growth, one casualty of the market has been oilfield chemicals, according to the IHS Markit report. The amount of specialIty chemicals consumed by the oil and gas industry was about 4% in 2016, which was down from 6% during 2013 to 2015, due to the continued weakness in crude oil prices.
In terms of regional markets, Jebens said, North America, Western Europe, and Japan had a combined market value of almost US$270 billion, or half of the global speciality chemicals market, which means the established regions still consume the largest portion.
However, China's market share of 23% has grown considerably, and is now as big as that of North America, which holds 24% of the market, IHS Markit said.
"This was not the case just a few years ago," Jebens said. "In 2012, China's market share was less than 20% compared to North America's 25%. In addition, the market shares held by Western Europe and Japan have steadily declined. In 2012, Western Europe accounted for 21%; but as of 2016, Western Europe's share is down to 17%. Japan carried 12% of market share in 2012, compared to just 8% in 2016.
In terms of end-use industries, almost 55% of the market in 2016 went into only four end-use sectors—soap (20%), cleaning, and cosmetics; food and beverages (12%); electrical and electronics (12%); and construction (9%). Other important end-use industries include motor vehicles, paper and pulp, plastic products, printing and publishing, and oil and gas extraction.
In the next five years, the market will grow 3% annually, with consumption in North America, Western Europe and Japan to increase slower than the world average. In comparison, China's market will grow the fastest. Its economy is still accelerating at a steady pace of 5-6%, although not at the phenomenal rate it was a few years ago. IHS Markit report expects China's share of the market to surpass that of North America by 2021.
In terms of category growth, several specialty chemicals such as nutraceuticals, electronic chemicals, flavors and fragrances, and specialty coatings will grow faster than the world average due to the positive outlook for the corresponding end uses, IHS Markit said.
"Speciality chemicals require more formulation and customisation than commodity chemicals such as ethylene or polyethylene, and as a result, they often provide a competitive market niche and better margins for producers, so they are an important part of the chemical producer's portfolio," Jebens said. "As we have seen over time, companies are increasingly shifting their portfolio towards the specialised chemicals in order to hedge their position in the business."
BASF is the largest speciality chemical company in the world, with an estimated US$43 billion in revenues generated from specialities. It is present in all major market segments and is among the leaders in catalysts, construction chemicals and plastics additives. BASF further competes among the top three players in the biocides, food additives, nutraceuticals, and cosmetic chemicals market segments.
Dow Chemical and DuPont have occupied the second and third positions globally in speciality chemicals for many years, Jebens said. However, with the merger of those two companies now complete, the future rankings will change. DowDuPont will subsequently split into three independent, publicly traded companies within 18 to 24 months. One of these companies will specialise in speciality chemicals, the others in agriculture and in material science. Given the extent of both Dow's and DuPont's current participation in the industry, there is no doubt that the new speciality chemical company will remain in the top 10 list, IHS Markit said.
(PRA)
Copyright (c) 2017 www.plasticsandrubberasia.com. All rights reserved.