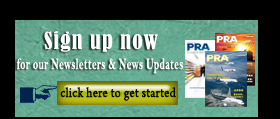 Capacity expansions: Solvay ups PESU capacity in US/India; AkzoNobel for peroxides in China; Songwon for TPU in South Korea
Belgium-headquartered chemicals firm Solvay is expanding its global production capacity in sulphone polymers in India and the US to address demand growth from mainly the medical and water treatment industries for this thermoplastic material.
As part of Solvay's earlier announced plan to lift sulphone polymers capacity by more than 35% in the next 5 years, Solvay is constructing a new production unit, dedicated to polyethersulphone (PESU)in Panoli, India. Capacity increases are also occurring in the US at its polymer and monomer units in Marietta (Ohio) and Augusta (Georgia), via investment and process optimisations.
Construction of the new unit in Panoli is underway and production should reach full capacity mid 2019.
Solvay's sulphone polymers Radel PPSU (polyphenylsulphone), Veradel PESU (polyethersulphone) and Udel PSU (polysulphone) are applied in a range of highly competitive industries, such as aerospace, automotive, water and electronics as well as consumer and construction markets.
In other news, Dutch firm AkzoNobel's Specialty Chemicals business has entered the next phase of a major expansion at its organic peroxides facility in Ningbo, China, which will increase production capacity by more than 100% by the third quarter of 2018.
The company's Ningbo site produces dicumyl peroxide (DCP), an organic peroxide used as a crosslinking agent in the manufacture of polymers. Capacity at the site was boosted by 40% in August, following the completion of an initial project, and is set to double to a capacity of 38,000 tonnes/year.
"The market for DCP is strong and continues to grow globally," says Johan Landfors, Managing Director of AkzoNobel's Polymer Chemistry business. "This new expansion is necessary to meet that demand, and is also a visible demonstration of the company's continued commitment to invest in the future of the Specialty Chemicals business."
DCP is used in the production of a variety of polymers found in many different products, including shoe soles - a market which is growing significantly, especially in developing countries. DCP is also used in polymers for insulating high voltage cables, which are increasingly in demand for upgrading electricity networks, connecting offshore wind parks and other sources of renewable energy.
"The continued development in Ningbo is a clear sign to our customers that we are dedicated to retaining our leadership position in the organic peroxides industry," adds Werner Fuhrmann, AkzoNobel's Executive Committee member responsible for Specialty Chemicals. "By continuing to invest in our production sites and focusing on operational excellence, we will be better positioned to accommodate the growth of our customers."
More than 500 people are employed at the Ningbo site, which houses manufacturing plants for several of AkzoNobel's Specialty Chemicals businesses. AkzoNobel's Ningbo DCP plant is the largest of its kind in the world.
Meanwhile, as part of its global expansion strategy, South Korean firm Songwon has commissioned a second thermoplastic urethane (TPU) production line, to become operational in the fourth quarter of 2017. The company's plant in Suwon, South Korea will be extended to increase TPU production capacity from 7,000 to 12,000 tonnes/year.
With more than 35 years' business and manufacturing experience in the field of urethanes, Songwon says it is a market leader in South Korea, specialising in TPUs, ink binders and adhesives for flexible packaging laminates. The company has established sales organizations in Asia, Europe and North America, and now plans to expand its global business by offering a broad portfolio of technically advanced, customized urethane products. The new production line will allow the manufacture of an extended range of cutting edge TPU extrusion grades for wire & cable and film & sheet applications.
Songwon says it has also been working on further developments and recently introduced Songstomer P-8185 AI, a TPU resin with anti-blocking properties. Blown films produced using the resin are said to have exceptional strength as well as resistance to abrasion, oil, fuel, solvents and high temperatures. These properties make them suitable for demanding applications such as automotive car seat systems.
(PRA)
Copyright (c) 2017 www.plasticsandrubberasia.com. All rights reserved.