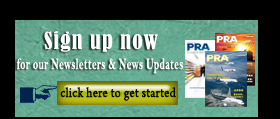 Capacity Expansions: Mitsui starts up TPV line in Japan; Shin-Etsu to up capacity for optical fibre globally
Mitsui Chemicals, which has been working on a one-line production augmentation (5,000 tonnes/year) for its Milastomer capacity for cross-linked elastomers and TPV at its wholly owned domestic subsidiary Sun Alloys Co., in response to an upswing in demand for thermoplastic olefinic elastomers, has started up the line. This will increase the company's domestic production capacity for Milastomer from 20,000 to 25,000 tonnes/year.
Milastomer TPV is a light-weight, soft resin with low density and mouldability. Demand has grown significantly for uses in automotive materials, gaskets and civil engineering joint fillers, building materials, and grips, and is expected to continue to expand around the world in line with wider uses in automotive interiors, weather strips, steering bellows and as air bag covers. The purpose of augmenting production is to actively cater to growing demand such as this.
In the Mitsui Chemicals Group's Mid-Term Business Plan, it positions the Mobility segment as a targeted business domain that drives growth, in addition to the Healthcare and Food & Packaging domains, and has continued to proactively expand operations. The Group's Milastomer business is a core business in the mobility domain, says Mitsui.
In other news, Shin-Etsu Chemical Co., will expand its global production capacity of optical fibre ingot (preform), both in Japan and internationally, by investing a total of ¥18 billion.
Presently, Shin-Etsu Chemical is producing preform at three manufacturing bases: Kashima Plant in Kamisu City, Ibaraki Prefecture, Japan and its two subsidiary companies in China, Shin-Etsu (Jiangsu) Optical Preform in Jiangyin City, Jiangsu Province, and Shin-Etsu YOFC (Hubei) Optical Preform Co in Qianjiang City, Hubei Province.
Shin-Etsu Optical was set up in a joint venture with China's Jiangsu Fasten Hongsheng Group Co., and Dutch TKH Group and it began its operations from 2012. YOFC Shin-Etsu Optical was established in a joint venture with China's Yangtze Optical Fibre and Cable Joint Stock Limited Company and it began its operations from 2017. These three joint-venture partners are all optical fibre manufacturers, and these new facility investments will double the production capacity of each of these two joint-venture companies and enable these three companies to meet the growth in optical fibre demand. The production expansion construction projects of both companies are aimed to be completed in the first half of 2019.
In addition, Shin-Etsu says it will expand its Kashima Plant by adding a new wing to its preform plant in order to be ready for the expected increase in future demand. This construction project is aimed for completion in the latter half of 2018.
Shin-Etsu Chemical has been engaged in the production and sales of preform since 1983. It has expanded the business by such means as starting preform production at its Kashima Plant in 2001.
Worldwide demand for optical fibre is expected to grow by more than 10% in the first half of FY 2018, compared to the same period in FY 2017. In future years as well, further optical fibre growth is expected supported by such demand as for applications in 5G (5th generation mobile networks), IoT (Internet of Things), FTTH (fibre to the home) and AI (artificial intelligence).
(PRA)
Copyright (c) 2017 www.plasticsandrubberasia.com. All rights reserved.