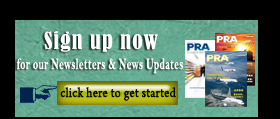 Capacity expansions: Celanese debottlenecks engineering materials facilities; Sabo to increase HALS
Speciality materials company Celanese Corporation has completed key debottlenecking projects and product transfers at its global manufacturing facilities to support customer demand and project pipeline growth in the company's engineered materials business.
"These production debottlenecks, completed in the past 12 months, have increased output by more than 10% at each unit, respectively, and demonstrate a commitment and focus on meeting the demands of our global customers for specialty engineered materials," said Scott Richardson, Senior Vice-President, Celanese engineered materials business. "Combined with new production lines – which will be announced early next week – we are confident in our ability to support the tremendous customer growth that is coming from our project pipeline," said Richardson.
In the past 12 months, Celanese has completed debottlenecks or product transfers of specific polymer production lines at these facilities:
GUR UHMW-PE at the Celanese Bishop, Texas and Nanjing, China facilities.


Hostaform/Celcon acetal copolymer (POM) at the Celanese Bishop, Texas facility.


Hostaform/Celcon acetal copolymer (POM) at the Celanese Frankfurt, Germany chemical complex.


Fortron polyphenylene sulphide (PPS) at the joint venture facility in Wilmington, N.C.


Expanded a global thermoplastic polyester (PBT) network into Mexico with the transfer of Celanex grades into the recently acquired Silao, Mexico facility.


In other news, Italy's Sabo is implementing a major capacity expansion for Hindered Amine Light Stabilisers Sabo STAB UV 70 and STAB UV 91, and related intermediates. The expansion is scheduled to come on-stream during Q3 2018. It did not state the amount of the capacity expansions.
Additionally, Sabo says it will increase the capacity of STAB UV 62 in 2019. Both investments represent a further significant commitment to its customers addressing their needs for reliable supply, says the firm. The expansion is being driven by the increasing demand for Hindered Amine Light Stabilisers and advanced stabilisation solutions in applications such as automotive parts, tapes, film and packaging materials.
The privately-owned speciality chemicals company operates from its headquarter in Italy and from Sabo International SA, Basel and Houston.
(PRA)
Copyright (c) 2017 www.plasticsandrubberasia.com. All rights reserved.