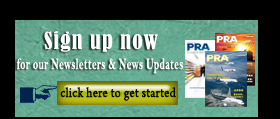 Technology at Fakuma 2017
Also, download this story from the electronic issue here
Celebrating its 25th anniversary this year, the Fakuma show will be held from 17-21 October in Friedrichshafen, Germany. Organised by P.E. Schall, it will set a new record this year with more than 1,800 exhibitors from 37 countries participating over a space of 915,000 sq ft.
Materials
Kraiburg TPE will highlight a new development it promoted at Chinaplas this year, a new type of TPE for use in consumer electronics, for soft velvety surfaces and adhesion to polar thermoplastics as well as mechanical properties.


Teknor Apex Company will build a 15,000 sq m facility in Germany, increasing the manufacturing capacity of custom compounder Plastic- Technologie-Service (PTS), which it acquired last year, and establishing a new European centre for plastics R&D. Ground breaking will take place by next year and it will start up by 2019. The PTS/ Teknor Apex production activity now located at nearby Steinsfeld will be relocated to the new site in Rothenburg ob der Tauber, along with sales and marketing operations currently in Tauberzell. It will focus on TPEs and engineering thermoplastics (ETPs).


Sweden's Hexpol will present its Dryflex TPEs for automotive interior applications such as floor mats, cup holder liners, fascia mats and HVAC components, boasting low fogging and low odour performance, including grades with results ≤ 3 in odour standards, such as VDA 270. For medical applications, new grades of Mediprene allow for solvent bonding of connectors, when applying solvents such as cyclohexanone. Meanwhile, Dryflex Green TPE family, with biobased content over 90% (ASTM D 6866), is targeted at household products, sports equipment, construction profiles and automotive mats. It has been range expanded to include softer grades, from 15 Shore A to 55 Shore D.
A 50:50 joint venture involving Germany's BASF and South Korea's Kolon Plastics, Kolon BASF innoPOM, is building a new production plant for polyoxymethylene (POM), with a capacity of 70,000 tonnes/year, in Gimcheon. Touted as the world's largest production complex for POM, it is scheduled to start operating in 2018. BASF says its customers are able to view the first samples of the new products labelled with the suffix "AT", produced at Kolon's existing plant, which will be identical to those that the new joint venture plant will produce. The first commercial quantities are also already available.


Dow Performance Silicones, a unit of DowDuPont Materials Sciences, will introduce a new technology based on the heritage Dow Corning silicone platform, for bi-axially oriented polypropylene (BOPP) film production. The new slip additive provides a solution to common challenges in processing BOPP film for packaging production, surpassing standard organic slip agents in terms of performance, says the US firm. It is non-migrating across film layers and delivers stable slip performance over time and under hightemperature conditions. Further, the new product can help control costs, adds Dow.


It will also highlight the 43-821 flame-retardant additive that is compatible with PA6 and PA66 compounds, and that allows a reduction in the loadings of organic phosphorous flame retardant additives with the same fire safety performance. Another new highlight is MB25-502 masterbatch for optimising throughput of high mineral-filled PE compounds used in wire and cable insulation and jacketing.


Leonhard Kurz will be presenting novel backlit surface designs, using an automotive door trim as an example. Besides surface finishes, multicoloured designs with a special depth effect will be presented, with a striking 3D effect as a result of the backlighting. The patent pending hologram technology allows a glimpse into the future of holographic design effects on control elements and displays. Most of the backlighting functions can be sensor driven, available from Kurz subsidiary PolyIC.


Plastics have proven to be materials of the future for optical devices, according to the Institute of Plastics Processing (IKV) in Industry, the Skilled Crafts at RWTH Aachen University, and the Fraunhofer Institutes for Production Technology (IPT) and for Laser Technology (ILT), all of which are based in Aachen, Germany. They will showcase recent developments in moulding of optical components as well as the construction of tools and mould inserts.


Injection and compression moulded optics, continuously manufactured optical film and optical materials and applications will be on display. A special focus will be the production of LSR micro-structured lenses. Because of its temperature and UV stability, LSR is particularly interesting for LEDs, with its flexibility and elasticity opening up innovative design concepts, according to the research institutes.
Recycling
Austrian firmErema will promote its Laserfilter, a continuous melt filter with screen fineness of 70 microns. Rheological optimisation of the breaker plate is said to offer a "gentler" filtration process. While the filter is said to be well established among recyclers of PCR, Erema says it has now caught the attention of PET sheet processors. Laserfilter processes material with more than 1% contamination without any difficulty, says Erema. It is said to avoid dead spaces, which results in short residence times and prevents black spots with PET. Thanks to the newly developed discharge unit, melt losses are reduced from 1 to 2%. Erema's new business unit Powerfil, responsible for the company's filtration products, will be on display, too.


Ettlinger Kunststoffmaschinen will introduce its latest melt filters for recycling of contaminated resins, based on the same rotating, perforated drum as the previous ERF and ECO versions. The first months of practical experience with pilot customers are reported to display up to 28% higher output for the same filtration quality and the same ultra-low melt losses, said to be half as large as those with other melt filters.


With its Micromat HP (High Performance) shredder series, Lindner-Recyclingtech says it has expanded its Micromat 2000 and 2500 systems. The new series features 30% higher output and flexible configuration. The rotor geometry has been re-designed to allow the knives to be used more efficiently per rotation, with an optimised Siemens control unit. Depending on the size and customer requirements, Micromat comes with a 132 or 160 kW motor driving the rotor with a speed of 105 rpm. The hydraulically operated maintenance door makes it possible to quickly remove foreign objects and allows for easy access to the rotor. Additionally, the internal pusher system ensures efficient material feeding.
Auxiliaries
Laser welding machine supplier LPKF Welding will demonstrate the welding of large automotive parts, such as vehicle taillights, using its PowerWeld 3D 8000. It can weld parts with dimensions of up to 1,000 x 750 x 400 mm. Meanwhile, InlineWeld 6200 can be supplied for stand-alone operations, while the TMG 3 tests the defined material parameters of upstream products, detects irregularities by measuring the transmittances of the joining parts and can thus provide indications about the material quality as well as the attainable weld quality. LPKF says it calibrates TMG 3 according to DIN 9001, making it directly qualified for quality assurance that conforms to standards.


Swiss firm Maag will highlight the new Pearlo underwater pelletiser, designed to process spherical pellets, for compounds, masterbatches, engineering plastics, wood and natural filler-filled polymer composites, thermoplastics elastomers, hot-melt adhesives and gum bases, at capacities of up to 36,000 kg/hour. Another new product, x6 class gear pump, offers improved volumetric efficiency and pressure capabilities that allow it to be operated at reduced rpms, shear rates and temperatures, for reduced residence time and energy consumption, higher production rates, polymer quality and pump life cycle.


Its CSC series screen changers feature a double-piston design that allows tailor-made adjustment of the filtration unit as per the user's specific process requirements while allowing the use of five different filter-cavity shapes within the same housing: circular, oval, arched, leaf-disc and candle.


Elmet Elastomere of Austria is introducing a new standard feature for its TOP 5000 P LSR metering/ dispensing system, which was introduced last year. To avoid workers accidentally mixing up the drums for A and B components, despite the labelling, Elmet co-developed with LSR supplier Wacker Chemical a barcode system. Wacker now incorporates a special barcode, in addition to the usual A or B label, on its LSR material drums. Elmet's TOP 5000 P system will not allow the pump to be immersed in the drum without recognising the barcode on the new drum. Initially, the system is equipped with a hand barcode scanner, but it will be followed by a built-in, adjustable-height reading device.


A new plasticising system for highly filled glass fibre compounds will be introduced by Germany's Nordson Corp. Exaloy comprises the Xaloy screw, designed with wave-style root geometry to enhance distributive and dispersive mixing and provide varying localised high and low-pressure areas, and nickel-based Xaloy X-8000 screw encapsulation for twice the abrasive and corrosion wear life than standard high-velocity oxy-fuel applied coatings. Also part of the system are Xaloy X-8000 barrel inlay liner that combines a nickel-based alloy with tungsten carbide for abrasion and corrosion resistance; and a valve designed for viscosity and flow properties of highly filled compounds.


Machinery and hot runner supplier Husky Injection Molding Systems has commercially released its Ultra SideGate Inline hot runner technology. The hot runner was designed and optimised for challenging applications with high-balance requirements such as long, thin parts and is ideal for part spacing as low as 18 mm. By taking advantage of the optional individual tip control technology, moulders can ensure that their challenging applications have the best part quality possible. Husky says the new Inline option provides all of the same benefits and features of its standard Ultra SideGate, which allows for high cavity moulds with a small footprint, reducing cost while providing outstanding gate quality and offering mould makers added design flexibility.


By direct-gating parts with Ultra SideGate, Husky says moulders can achieve significant resin savings, faster cycle times and better performance across a wider temperature range. In addition, the technology allows direct access to the individual tips without needing to remove the mould from the injection moulding machine, saving moulders time on maintenance.


Other benefits include gate quality leaving virtually no vestige on finished parts (~0.05mm vestige), according to Husky. By allowing for the use of a single-piece cavity in the design of the mould, the quality issues that often accompany split cavity designs are avoided, such as flash on finished parts that can occur if the cavities are misaligned. This is particularly critical in the medical industry where safety is paramount and sharp edges can be detrimental. Ultra SideGate Inline is also ideal for complex applications that require technical resins such as automotive connectors.


Another benefit is that it is simple to install and easy to maintain. Nozzle tips are mounted separately from the nozzle housing into one-piece cavity inserts before hot half assembly. This approach eliminates the impact of thermal expansion on tip position which can impact balance and gate quality.


In order to minimise footprint to allow for maximum number of mould cavities in the smallest mould, Ultra SideGate offers pitch spacing down to 18 mm. It also includes Husky's patented UltraSeal technology with three-year leak-proof guarantee. As with all Husky hot runners it performs consistently with a wide variety of challenging resins.


Italy's HRSflow will display a new family of screwin hot-runner nozzles for small parts, such as loudspeaker grilles, and for reverse gating from the ejector side. With a space-saving heating system, the nozzle-seat diameter has been reduced from 33-28 mm over the entire length. Nozzle lengths range from 75-450 mm with internal diameters of 6, 8, and 10 mm; offered with one or two heating zones and in Classic Line and Fail Safe versions. The latter has two heaters and thermocouples. Gating options include torpedo, free-flow, and valve gating.


German firm Römheld's newly set up subsidiary, Römheld Rivi, will be featured at the show focusing on magnetic quick clamping systems suitable for high-temperature processes. M-TECS magnetic clamping plates can be used in working temperatures up to 240°C, making them suitable for processing rubber and thermoplastics such as PEEK or polyphenylene sulphone (PPSU). Römheld Rivi claims it is the only company in the world with magnetic clamping plates that can be used at such high temperatures. It says that in continuous use, PEEK can be used at temperatures up to 260°C, and the smelting process only starts at approximately 335°C.
Robots
Austria's Engel will present its Viper 20 speed robot, boasting 30% improved performance compared with Viper 20 and targeted at the packaging and medical sectors for small to mid-size machines. It will be seen working in tandem with an Engel multiaxis robot to remove cups from a conveyor belt and stacking them. Typical applications include the production of food containers or sample cups for medical analysis.


Wittmann Group will introduce a second model in its Primus series for less challenging pick-and-place applications to add on to the Primus 16, which was introduced at K2016 show for machines ranging from 120-250 tonnes. Targeted at machines from 50-150 tonnes, Primus 14 has an optimised design to fit the compact control cabinet. It comes with a horizontal axis 900-2,000-mm long, vertical stroke up to 1,000 mm, and strip stroke of 440 mm.


Wittmann's second new linear servo robot will be the new WX series hybrid line developed for the white goods and household goods sectors. The WX163 has a payload capacity of 45 kg and combines the steel and aluminium frame components of the W8 and W8 pro series, respectively.


Germany's KraussMaffei will premiere its LRX 100, part of a new generation of small linear robots that feature a new design with a decentralised control cabinet and freestanding X-axis. The German firm says its new series offers flexibility in processes such as simple retrofitting of sensors or expansion of media circuits. Rack-and-pinion drives are used in place of toothed belts for fast, high-precision movements in all axes. The removal gripper is 3D-printed and thus lightweight and design-optimised.


Extrusion Machinery
In the past, blown film producers were struggling over many years with wave phenomena and surfaces not perfectly plane. Especially stiffer films containing HDPE or PP are affected by these problems, which frequently also occur in the production of barrier films. Reifenhäuser Blown Film offers the right solution with its Evolution Ultra Flat haul-off, which allows the production of films of considerably improved flatness and ensures better printability and lamination capability.


The secret of the new optimised film flattening system is mainly its position within the process. While in the past flattening systems were arranged just in front of the winder, EVO Ultra Flat is installed exactly at the point where optimum processing conditions are available for flattening the web, that means upstream between the haul-off nip roll assembly and turner bar system. This arrangement offers the following advantages: At this stage of the process the film has still a temperature of over 50°C and is thus not fully crystallised. Stretching of the film is not only much easier while it is still flexible, but also more energy efficient than all other commonly available systems used at the end of the process. Further benefits are low investment costs and high functionality and flexibility: four heating-cooling rolls and two nip rolls designed for independent speed and temperature control allow producers to obtain the desired flattening effect. In this way, it is possible to obtain optimum results with different raw materials and film thicknesses. In addition, sagging of the web can be reduced by a targeted control of the rolls.


Reifenhäuser says flatness of lamination and barrier films can be improved by up to 40% while sagging of the web can be reduced by up to 90%. The technology is well established in the market to tje extent that about 70% of all relevant new Reifenhäuser lines are equipped with EVO Ultra Flat.


Combining economy and sustainability is a challenge for cast film manufacturers with energy consumption having a major influence on both these factors. The melting process consumes the largest portion of energy during cast film production and cooling is a close second. As such, Windmöller & Hölscher (W&H) offers automated cooling technology with the Filmex II cast film extrusion line to reduce the energy costs for cooling by up to 70%. It consists of a combination of a free cooler, a system using low external air temperatures, and a chiller. The system is controlled centrally via the Procontrol operator panel of the Filmex II. An automatic mode always selects the optimum operation. The use of a second cooling circuit allows it to handle different process temperatures.


A highlight of Filmex II, launched at the K2016, was the Film Performance Monitor, a system that enables integrated data processing throughout the entire process chain from the extrusion to the application and ensures consistent quality, in line with W&H's Packaging 4.0 approach.


Lithium-Ion batteries are an important part of the growing electromobility sector, whether in e-bikes, electric cars, e-scooters or as energy storage units, for example in portable electronic devices such as notebooks or smartphones. In the batteries themselves the separator film is crucial for function, capacity, charging time and service life. For Brückner Maschinenbau of Siegsdorf, Germany, this technical film is a relatively new business.


In order to produce the high quality battery separator film (BSF), the company offers various process technologies, like the patented Evapore process as well as lines and components for the wet process. Several lines for the production of BSF have already been sold in the last few years, with several already in operation.


Brückner says its solutions are now starting to take off, after investing in the business for the last ten years. It says that this year, up until September, it has sold ten lines with a total value of over EUR130 million to producers in various Asian countries. And with several recently announced purely electrically powered vehicles from the European automobile industry, it expects the set up of production facilities in Europe for batteries and the corresponding separator film.


(PRA)
Copyright (c) 2017 www.plasticsandrubberasia.com. All rights reserved.