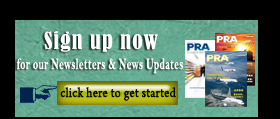 JEC Asia's conference programme to focus on a host of composites markets
JEC Asia 2017, the 10th edition of the composites fair to be held in Seoul, South Korea from 1-3 November, will feature 43 speakers from Asia, Europe and America (but mainly Asia) presenting their papers at the parallel conference programme to be held alongside the exhibition.
The first day (November 1st) will kick-start with the 12th International Carbon Festival (ICF) which JEC Asia is hosting for the first time. Speakers from Australia, Germany, Korea, China, France and Singapore will gather, bringing forth ideas from various companies such as SGL Group, KCTECH, Saertex, Chomarat or Hankuk Carbon, to name a few.
Focus will also be made on the use of carbon in the automotive sector. On November 2nd, JEC will partner with KATECH (Korea Automotive Technology Institute) to present the topic: "Automotive: novelties in structural and semi structural applications" with speakers from Hyundai Motor Group, Renault Samsung Motors and Hanwha Advanced Materials.
The second part of the day will focus on the future of composites in IT and E&EE with the support of KITECH and ETRI (Electronics and Telecommunications Research Institute).
Finally, the last day of conferences will present the topic of "Developing automated processes in Aeronautics: tape laying, fibre placement, etc." in the morning, with Boeing as the speaker among many others.
Meanwhile, in the afternoon, the conference will tackle the issues of "Sports & Leisure: can composite materials do better?" presenting the solutions of COBRA International, ESI Group, Munich Composites, Hanyang University, etc.
Composite materials provide users with substantial benefits, like lightweight, strength, insulation, corrosion resistance, design and shape freedom, choice of textures, and easy maintenance. Given the increasingly important issues around material savings and the environment, the growing interest on the part of many industries is easy to understand, and composites are being used more and more.
In 2016, Asia accounted for 43% of the global market for composites in terms of value, or EUR34.8 billion, compared to EUR18 billion in 2011: a 93% increase over a six-year period.
The two main user markets in Asia are consumer goods (30% of total volume) and E&E (27% of total volume). And it is for this reason that JEC Asia has focused on the Asia Pacific region.
"South Korea is a country with spectacular growth. Every composites-using industry is represented in this country, including automotive, aerospace, electronics and sports & leisure," says JEC Group President/CEO Mrs Frederique Mutel.
The exhibition will welcome participants from more than 40 countries.
(PRA)
Copyright (c) 2017 www.plasticsandrubberasia.com. All rights reserved.