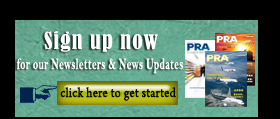 Chinaplas 2018 to move to new venue; 30% larger than 2016
Chinaplas 2018, touted as Asia's largest plastics fair, will be held for the first time at the National Exhibition and Convention Centre (NECC) in Hongqiao, Shanghai, China, next year April 24-27 April. The exhibition area is expected to exceed 320,000 sq m – 30% more exhibition space than that of the 2016 edition of the show in Shanghai. It will bring together 4,000 exhibitors from around the world.
Since China has implemented reforms and a more open policy, its economic and technological sectors have developed and changed rapidly. The country's plastics and rubber industries, which are fundamental sectors, are growing significantly. New materials and processing technologies continue to emerge, and propel the expansion of upstream and downstream industries. Exhibitors and visitors alike have been demanding more and better exhibition services at Chinaplas, and this is what has driven Adsale Exhibition Services Ltd., the show's organiser, to continuously expand the event's scale.
"From 2012 onwards, Chinaplas has faced the problem of space shortage," according to Adsale's General Manager, Ada Leung. "Previously, when we held the show at the Shanghai New International Expo Centre in Pudong, we had used up all the indoor exhibition halls. We even built outdoor temporary exhibition halls, but still couldn't meet the huge demand from our exhibitors. By moving to the new venue, NECC, Adsale can fulfill the strong demand for exhibition space immediately. This relocation to the new venue is also good for the long-term development of Chinaplas," Leung continued.
The shape of the NECC is like a blooming "four-leaf clover". With a total construction area of ​​1.47 million sq m, it is the largest single block building and exhibition complex in the world. There are 400,000 sq m of indoor area, which consists of 13 large exhibition halls and three small exhibition halls. There are conference rooms with different specifications and settings among the halls. The central area is a commercial plaza providing abundant catering services.
Relocating an exhibition is similar to "moving house" – but on a whole other scale. Adsale says the massive Chinaplas 2018 relocation project is equivalent to moving 4,000 houses to a new place at the same time. This makes it a particular challenge for the show layout, the arrangement of on-site services, the contracting of various, third-party service providers, etc., with a special team formed by Adsale to look into it two years ago.
To bring visitors a good and convenient experience, the show organiser says it is rearranging the overall theme zone layout. Extrusion-related technology will be in the eastern part of the NECC, injection moulding technology will be in the west, and blow moulding technology will occupy the southern part of the complex. Adsale is also arranging exhibits of the same category in nearby locations, for example, "film technology and plastic packaging machinery" and "injection moulding technology and smart manufacturing equipment" etc. And different European pavilions, which were scattered among different halls in the past, will be gathered in Hall 2H at the show in 2018.
In response to rising market demands, Chinaplas 2018 will also introduce a "3D Technology Zone" and a "Thermoplastic Elastomers & Rubber Zone". To cater for the demands of customisation and small-batch production, with the aim of shortening development cycle time and reducing costs arising from Industry 4.0, the "3D Technology Zone" will group together the vendors and providers of 3D printing (additive manufacturing) technologies. The new theme zone and the concurrent event "The 3rd Industry 4.0 Conference" will complement each other, providing a comprehensive experience for the enterprises interested in 3D printing technology and "smart manufacturing". Exhibitors that have reserved their exhibit space include Autodesk, Ureal, Cang Ming, dMac, ZWSOFT, and more.
In recent years, the market is accelerating for energy-saving, environmentally friendly and lightweight thermoplastic elastomers. They are widely used in the automotive, electronics and electrical, medical and footwear industries. The coming edition of Chinaplas is introducing the "Thermoplastic Elastomers & Rubber Zone" to the "Chemicals & Raw Materials Zone", and is expected to attract about 70 suppliers to showcase the latest development in this field. Exhibitors that have reserved their space include Huntsman, Momentive, Sibur, Top Polymer, Dawn, Huafon, and so on.
NECC enjoys a unique geographical advantage. Located in the west of the core business district of Hongqiao, the linear distance from NECC to the Hongqiao traffic hub is only 1.5 km. It is closely linked with the Hongqiao International Airport and Shanghai Hongqiao Railway Station. Flights take only two to three hours to reach major cities in the Asia-Pacific region, while it takes one hour by rail to arrive to the Yangtze River Delta Urban Agglomerations and it takes just 30 minutes by subway to the Shanghai business districts.
NECC opened its doors in 2015, and has been in full operation since 2016. Supporting facilities have also been gradually improving in the area near the fairgrounds. In terms of public transport, Metro Line 2 directly links to the NECC; Metro Line 17, which is connected to the northwest corner of NECC, is expected to be operating by year's end. Many restaurants will operate in the "four-leaf clover" to provide a wide range of food and beverage options. Some hotels near NECC are already open, and several more hotels along the Metro Line 17 will be open soon.
(PRA)
Copyright (c) 2017 www.plasticsandrubberasia.com. All rights reserved.