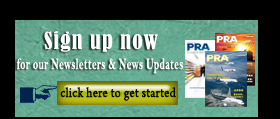 Tech centre openings: Cabot opens in China; Surface Generation in the UK
Boston-headquartered Cabot Corporation has opened its Asia Technology Centre in Shanghai, China, to enhance its application development capabilities to customers throughout Asia Pacific, it says.
The 4,500 sq m-Technology Centre is co-located with Cabot's regional headquarters in Shanghai and features advanced analytical and application testing equipment to provide global, best-in-class technical application service. The lab will support Cabot product lines including rubber and speciality carbons, fumed metal oxides, masterbatch and compounds, activated carbon and inkjet colourants with testing and development capabilities that closely represent Cabot's customer applications.
It will initially host approximately 30 researchers and scientists from all of Cabot's businesses. It says this team is specifically attuned to the unique requirements of Cabot's China-and Asia-based customers across a range of critical applications. The centre will also leverage the expertise from Cabot's extended technology teams from across its global network.
"This investment in China is strategically important to our ability to deliver on our vision and goal of driving application innovation with our customers by developing solutions that deliver advanced performance. Throughout our 135-year history we have a proven track record of creating innovative solutions that help address a variety of business and global challenges," said Sean Keohane, President/CEO.
Cabot says it has long recognised Asia, and specifically China's importance in the global market, and has established strong manufacturing and commercial capabilities in the region. With the new centre, Cabot is expanding its presence in China and Asia to better collaborate with customers on innovative application development solutions.
Meanwhile, in the UK, Surface Generation, a provider of advanced carbon fibre processing technologies, has opened a new R&D facility for advanced composites manufacturing at its headquarters in Rutland. The new facility was opened by Sir Alan Duncan MP, Minister of State for Europe and the Americas and Member of Parliament for Rutland and Melton.
The 10,000 sq ft-facility is home to a workshop and research laboratory that will be used to develop advanced composite processing technologies and automated production techniques for Surface Generation's clients, which include some of the most advanced automotive, aerospace and consumer electronics manufacturers in the world.
The facility will also be used to experiment with new technologies including graphene, 3D printing and nanocomposites, which have the potential to significantly improve the cost, quality and throughput of high volume composite component manufacturing.
Seven engineers and technicians will work at the facility initially, and Surface Generation plans to recruit 12 more people to its R&D team as part of its expansion plans over the next two years.
Ben Halford, Chief Executive at Surface Generation, commented: "The opening of this facility is a major milestone for Surface Generation. We already help major blue chip organisations find new ways to manufacture composites so that they can be stronger, lighter and more efficient. This new facility provides the environment we need to expand that work and apply our processes and approach to larger and more complex components."
According to market research group Lucintel, the global advanced composite material market is expected to grow by more than 8% a year over the next five years, to reach an estimated US$5.2 billion by 2022. It says that increasing demand for lightweight materials in the aerospace and automotive industries are among the major drivers of growth in this market.
Surface Generation has developed PtFS, a patented advanced manufacturing process that enables manufacturers using compression and injection moulding applications to adapt heating and cooling levels in real-time to meet the exact requirements of each part. It is used by global automotive, aerospace, energy and consumer electronics manufacturers to improve component production quality and throughput.
(PRA)
Copyright (c) 2017 www.plasticsandrubberasia.com. All rights reserved.