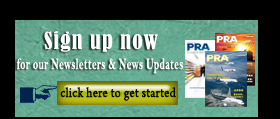 Sibur/Aramco to work on projects in Saudi Arabia and Russia
Russia's petrochemical company Sibur, the Russian Direct Investment Fund (RDIF) and Saudi Arabian Oil Company (Saudi Aramco) signed a Memorandum of Understanding on possible cooperation and investment activities in Russia and Saudi Arabia, on the occasion of the visit of Saudi Arabia's King Salman to Russia recently.
The companies will estimate the potential of the petrochemical markets in Russia and Saudi Arabia and explore opportunities for future cooperation.
Dmitry Konov, Chairman of Sibur's Management Board, said, "Partnership with one of the largest petrochemical companies in Saudi Arabia will enable Sibur to build up competencies, reach out to new sales markets and explore the promising Middle East market, a relatively new target for the company. Combined expertise in implementing large-scale projects and entering new markets will further consolidate market leadership of both companies".
Kirill Dmitriev, CEO of RDIF, commented, "We are pleased to assist Russian business in developing relations with partners from Saudi Arabia, as well as in entering the extremely promising market of this country, which opens up additional export opportunities in other regions. Cooperation with Saudi Aramco, which has a strong resource base and experience in implementing large-scale investment projects for the high-quality production with high added value, will create all necessary conditions for effective implementation of mutual cooperation".
Amin Al-Nasser, President/CEO of Saudi Aramco, said: "This marks a new milestone in business relations and partnerships with our counterparts in Russia. The visit by The Custodian of The Two Holy Mosques King Salman bin Abdulaziz Al-Saud to Russia will further enhance ties and will foster collaboration among Saudi and Russian companies on various fronts."
A similar memorandum has been recently signed between Sibur, Saudi Aramco and Riyadh-headquartered Sabic.
(PRA)
Copyright (c) 2017 www.plasticsandrubberasia.com. All rights reserved.