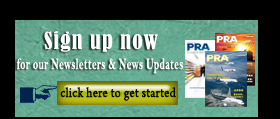 Petronas Chemicals sells stake in unit to Aramco for US$900 mn
Saudi Aramco has issued a statement to say it has entered into a strategic partnership with Petronas Chemicals to enhance the value and competitive positioning of its petrochemicals projects within the Petronas Pengerang Integrated Complex (PIC) in the southern Malaysian state of Johor.
The partnership marks a strategic, mutually beneficial relationship that will provide PIC with high-impact strengths and synergies from both Saudi Aramco and Petronas Chemicals.
Under the terms of the venture's share purchase agreement (SPA), signed between PCG and Saudi Aramco's Aramco Overseas Holding Cooperatif U.A. (AOHC) subsidiary, the parties have equal ownership in PRPC Polymers Sdn Bhd (PRPC Polymers) within PIC.
The signing of this agreement, it says, is another positive milestone for Saudi Aramco after the signing of the SPA with PCG's parent company Petronas in February.
Saudi Aramco VP International Operations, Said Al-Hadrami, said the agreement strengthens Saudi Aramco's position and growth in Southeast Asia through crude supply and world-scale downstream operations.
"Through this venture, we will also achieve a high degree of integration between refining and petrochemicals, with petrochemicals production greater than 10% of crude intake. It is also in tandem with our downstream growth strategy where we are investing in a global refining and petrochemicals system of strategically located world-scale manufacturing complexes with participated refining capacity of several million barrels per day."
Petronas VP and Petronas Chemicals MD/CEO, Datuk Sazali Hamzah said that the signing of the agreement together two key leaders in petrochemicals, "entering into a partnership in a world-scale greenfield project."
Sazali also provided an update of PIC adding, "As at August 2017, the PIC development is at about 75% overall project progress and the first petrochemical production is expected to commence after the completion of the refinery, which is scheduled in 2019. The petrochemicals projects within the PIC are currently progressing as planned."
He added that by 2020, the petrochemicals projects under PIC will provide a strong foundation for it to move into derivatives and speciality chemicals. "Beyond 2020, PCG will also focus on assessing opportunities in downstream derivatives and specialty chemicals at Pengerang, Kertih, Gebeng and East Malaysia," he concluded.
---
Petronas Chemicals Group, the petrochemicals arm of Malaysia's national oil/gas firm Petronas, has sold a 50% stake in its unit, PRPC Polymers, to Saudi Arabian Oil Company (Saudi Aramco) for US$900 million, in what it says is "to share PRPC Polymers' business risk."
It inked an agreement with Saudi Aramco's unit Aramco Overseas Holdings Coöperatief U.A.(AOHC).
Petronas Chemicals said the deal includes the divestment of 50% of any shareholder loans held by it in PRPC Polymers to AOHC.
"Petronas Chemicals will have a positive cash flow impact by decreasing its capex commitment as a result of Saudi Aramco's 50% participation in PRPC Polymers. Subsequently, it will provide Petronas Chemicals with the financial flexibility to pursue other strategic growth projects," it said in a statement to Bursa Malaysia.
"The divestment will also provide potential opportunity to pursue future strategic collaborations with Saudi Aramco." The company didn't elaborate further but added it will be able to leverage on Saudi Aramco's experiences in execution, implementation and operation of similar large scale and integrated petrochemical projects, e.g., Sadara Chemical Company.
PRPC Polymers is one of the three project companies under the RAPID (Refinery & Petrochemical Integrated Development) project acquired by Petronas Chemicals in 2015 from Petronas, including PRPC Glycols and PRPC Elastomers.
The initial projected investment cost in RAPID for the polymers, glycols and elastomers segments totalled about US$3.9 billion with a combined capacity of 3.5 million tonnes/year. Last year, the company cancelled the proposed US$1.3 billion elastomers project, a move that cut total capacity by 350,000 tonnes.
On its part, Petronas Chemicals said Saudi Aramco is expected to supply up to 70% of crude oil for the project and ensure sustainability of feedstock. Petronas, meanwhile, will supply natural gas, power, and other utilities to the project.
Early this year, Saudi Aramco and Petronas signed a share purchase agreement allowing Aramco to invest in equity in Petronas's RAPID project. Aramco agreed on a 50% stake in the refinery and cracker assets, with an investment of US$7 billion, making it the single largest investor in Malaysia. http://plasticsandrubberasia.com/mar2017/company1.html
(PRA)
Copyright (c) 2017 www.plasticsandrubberasia.com. All rights reserved.