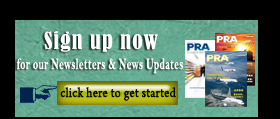 M&As: Australia's Pro-Pac to buy IPG Group; FRX Polymers to launch IPO in Australia next year for Asian growth
Sydney headquartered Pro-Pac Packaging Limited has entered into a share sale agreement to merge with Integrated Packaging Group (IPG). Once the US$177.5 million merger is approved, Pro-Pac says it will become a leading player in the flexible and industrial packaging manufacturing and distribution market in Australia.
Shareholders are expected to vote on the merger at the end of October and a tentative completion date has been scheduled for November 6.
Upon completion of the merger, IPG CEO John Cerini will lead the combined Pro-Pac Industrials and Flexibles division. This reflects the emergence of flexible packaging as a growth market within the packaging industry, which is currently growing at 4% a year backed by favourable and resilient consumer trends.
With IPG on board, Pro-Pac says it will produce primary, secondary and tertiary packaging products, including unique films and trays for the food and beverage industry. The breadth of service gives the merged Pro-Pac with an end-to-end service for shrink or stretch products, since shrink-wrapping for the beverage industry is a growing replacement for cardboard cartons.
Business intelligence firm IBISWorld says Australia expects industry growth of 2.5% in the last five years for packaging services, with 2.7% growth anticipated for the 2017-18 financial year.
Meanwhile, in other news, speciality chemicals firm FRX Polymers Inc. has secured US$12 million in a round of financing led by an unidentified Chinese private equity fund, and plans an initial public offering next year in Australia where it hopes to raise more than US$20 million.
Other parties participating in the financing were Brightfield Chemical, an FRX Polymers distributor based in China, and several prominent private equity and hedge funds and family offices located in Australia, Hong Kong, and Southeast Asia. The new round of investment will support FRX's working capital needs including business growth in Asia and also fund the start of FRX's Antwerp, Belgium plant expansion project.
"We are delighted to have completed our pre-IPO mezzanine financing and welcome our new investors to FRX," said Ross Haghighat, Chairman of FRX Polymers. "This pre-IPO funding significantly broadens the company's investor base as it positions FRX for an initial public offering in the Australasian region planned for the second quarter 2018."
China is the fastest-growing region for flame retardant plastics and FRX Polymers is uniquely positioned to expand its penetration and grow the market for its breakthrough products, according to Marc-Andre Lebel, President and CEO of FRX Polymers "We have developed a game-changing, unique product line of sustainable polymeric additives to address the global need for halogen-free flame retardant plastics."
Lebel added that the funds will be used to expand the organisation globally with a strong focus in Asia as well as support plans to double production capacity in Belgium. FRX Polymers is the developer and producer of a new, environmentally friendly family of sustainable inherently flame retardant plastics and oligomers, trade named Nofia. The company says it is in the high growth phase of commercialising its family of polyphosphonate homopolymers, copolymers, and oligomers.
Nofia polymers and oligomers are inherently transparent, high flowing, and due to their high phosphorus content, are inherently flame retardant. These FR solutions are targeted for electronics, textiles, building and construction, and transportation applications. Founded in 2007, FRX Polymers operates a pilot plant at its headquarters in Chelmsford, Mass. and a full-scale commercial plant in Antwerp, Belgium.
(PRA)
Copyright (c) 2017 www.plasticsandrubberasia.com. All rights reserved.