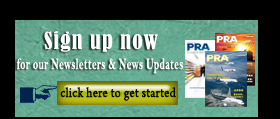 M&As: Carlisle to buy PU maker Accella; Südpack acquires Seville Flexpack; Hexcel completes Structil acquisition
US-based Carlisle Companies, a provider of commercial and industrial building envelope products through its Carlisle Construction Materials (CCM) operating segment, is to acquire PU materials supplier Accella Performance Materials from Arsenal Capital Partners for US$670 million in cash.
Accella, headquartered in Maryland Heights, Missouri, has annualised revenue of approximately US$430 million with pre-synergy estimated transaction EBITDA margins approaching 15%.
D. Christian Koch, Carlisle's President/CEO, said: "The acquisition of Accella Performance Materials is part of our well-established strategy of providing customers with high quality, innovative solutions for building envelope applications. Accella provides an excellent adjacent opportunity into the attractive polyurethane market, which includes Spray Polyurethane Foam and Liquid Applied Roofing. Both markets are expected to grow annually at 10-15% through 2020, outpacing broader construction market growth. In addition to accessing new products, new technologies and new markets, Accella delivers profitable market diversity to our CCM business."
He went on to say that the acquisition of Accella, allows Carlisle to offer customers a portfolio of products that meet an increasing array of their building needs.
Upon completion of the transaction, the business will be reported as part of the CCM segment.
In other news, German provider of flexible packaging Südpack Verpackungen has acquired US-based Seville Flexpack Corporation, to strengthen its position in the US. Terms were not disclosed
Based in Oak Creek, Wisconsin, family-owned Seville Flexpack is a converter and provider of flexible packaging products with more than 40 years of experience in printing and processing.
On October 1, Seville Flexpack officially became part of the Südpack Group, which will retain all of Seville's employees and continue to serve its customers.
Previously, Südpack's only foothold in the US market was via a sales office in the Chicago area.
Johannes Remmele, Managing Partner at Südpack, said, "The site is ideal in a number of ways: the facilities offer modern equipment for flexographic and rotogravure printing, sufficient storage capacity, and most importantly: highly experienced employees. In addition, it's located at the heart of the US meat and cheese industry – two key customer segments for our packaging solutions. Taken together, it's the perfect fit for our corporate group."
The goals of the acquisition are to allow for shorter lead times for Südpack's current customers in the US. Moreover, by acquiring its first overseas production site, Südpack has laid the groundwork for further expanding its US business. In the near future, printing, processing and slitting will be done directly at the Oak Creek site.
Meanwhile, composites firm Hexcel Corporation has completed the acquisition of all of the shares of Structil SA, a French producer and supplier of high-performance composites to the aerospace, defence and industrial markets.
Structil is a joint venture between Safran Ceramics, a wholly owned subsidiary of Safran, and Mitsubishi Chemical Corporation (formerly Mitsubishi Rayon Corporation). The company employs approximately 70 people at a 68,000-sq-ft production plant on a seven-acre site in Vert-le-Petit, France, about 25 miles south of Paris.
Structil's 2016 sales were approximately US$21 million. The company's product lines include prepregs, structural adhesives and pultruded profiles used in engine nacelles, aerospace interiors, military jets and more.
Hexcel's Chairman/CEO/President, Nick Stanage, said, "We are pleased to complete the transaction and to welcome the Structil team to Hexcel. Together, we will strengthen our development capability and technologies for next-generation aerospace and industrial applications."
Terms were not disclosed.
(PRA)
Copyright (c) 2017 www.plasticsandrubberasia.com. All rights reserved.