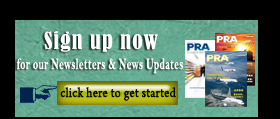 M&As: Bayer reduces stake in Covestro; Blackstone sells Schenck Process; Westlake increases 5% ownership in partner firm
German pharma/pesticides firm Bayer says it has further reduced to just under 25% its holding in plastics materials firm Covestro, which it demerged in 2015, by selling a 6.9% stake for EUR1 billion. Bayer Pension Trust will continue to hold 8.9%. "Through the move, we have taken a major step toward our goal of achieving full separation from Covestro in the medium term," said Werner Baumann, Chairman of the Board of Management.
Bayer, which is trying to complete its US$66 billion takeover of US seeds giant Monsanto by the end of the year, did not name the buyers but said they would be bound by a lock-up agreement to not sell the shares until at least Dec 11.
In addition, Bayer and Covestro have signed a control termination agreement, as part of which Bayer has undertaken to not exercise certain voting rights at the Covestro Annual Stockholders' Meeting. This ensures that Covestro will no longer need to be fully consolidated in Bayer's consolidated financial statements.
The move means Bayer has ceded control of Covestro and will see it needing to revise its group outlook to take into account of it now being classed as a discontinued operation.
Covestro will not be reported in Bayer's financial reporting for the third quarter of 2017. For continuing operations, Bayer's key data, such as sales, EBITDA before special items, EBIT and core earnings per share, will be adjusted retrospectively to exclude Covestro's contributions. In addition, all assets and liabilities allocated to Covestro will not feature in Bayer's statement of financial position as of September 30. The remaining Covestro interest will be carried at the current market value, and, from October 1, 2017, will be accounted for using the equity method.
Bayer will revise its Group outlook for fiscal 2017 to reflect these changes and will publish it on October 26, 2017, as part of its third quarter reporting.
Meanwhile, in other news, IK Investment Partners, a Pan-European private equity firm, is to buy measuring and process technology equipment maker Schenck Process from private equity funds managed by Blackstone.
Headquartered in Darmstadt, Germany, Schenck develops and manufactures solutions for a wide range of industrial processes including weighing, feeding, conveying and filtration. With over 2,300 employees' worldwide and operations across Europe, North and South America, China, India and Australia, Schenck serves a diversified customer base across a variety of industries, including food, chemicals, mining and construction.
"Schenck is an innovative and unrivalled leader, and we see considerable opportunity to grow the business both organically and by acquisitions in its various end markets. We are excited to team up with management and accompany Schenck in the next stage of its development," said Lionel Assant, Head of European Private Equity at Blackstone.
"This investment underlines our strong commitment to the German market as we continue to evaluate further opportunities across Europe. Blackstone has a proud record of working with growing companies and supporting their strategies and we are hugely excited about our new partnership with Schenck," added Juergen Pinker, Managing Director at Blackstone.
"As we embark on an exciting new chapter for Schenck, I would like to thank IK for their invaluable support over the past years. Blackstone's significant sector experience and financial backing make them the ideal new partner. As we commit to further investment in innovation and developing new technologies, we look forward to accelerating growth across our international footprint," said Andreas Evertz, President/CEO of Schenck.
"During the IK 2007 Fund's ownership, Schenck has transformed its business focus from a mechanical manufacturer to a service and integrated solutions provider, achieved significant growth by expanding the product portfolio and entering new markets both organically and through selected add-on acquisitions. It has been a pleasure working with the management team, and we wish them the very best as they continue on their growth trajectory," said Detlef Dinsel, Partner at IK Investment Partners and advisor to the IK 2007 Fund.
Financial terms of the transaction are not disclosed.
IK, focused on investments in the Nordics, DACH region, France, and Benelux, has since 1989, raised more than EUR9 billion of capital and invested in over 110 European companies.
In related news, US chemicals firm Westlake Chemical Partners LP is to acquire an additional 5% limited partner interest in Westlake Chemical OpCo LP (OpCo) for US$229 million.
Consideration for the acquisition is expected to be funded with borrowings under the Partnership's revolving credit agreement and proceeds from the concurrently announced equity offering by the partnership. This transaction will increase its interest in OpCo from approximately 13.3% to approximately 18.3% and will represent the second purchase of additional interests in OpCo by the partnership since its initial public offering.
OpCo's assets are comprised of three ethylene production facilities in Calvert City, Kentucky, and Lake Charles, Louisiana , which primarily convert ethane into ethylene and have an aggregate capacity of approximately 1.6 million tonnes/year, and a 200-mile ethylene pipeline.
OpCo sells approximately 95% of its ethylene production to Westlake Chemical Corporation under a long-term supply agreement, which provides for a stable US$0.10 margin/tonne. OpCo intends to use the proceeds it receives in connection with this transaction to repay borrowings under its intercompany debt agreements with Westlake Chemical Corporation.
"This transaction demonstrates the sustainability of our strategy to achieve annualized low-double-digit growth in distributions," said the Partnership's President/CEO Albert Chao. "OpCo is unique in the MLP universe given the long-term and stable nature of its key contracts and the structure of its business. The acquisition of this additional interest in OpCo, which provides a high-quality, stable, fee-based earnings stream, represents just one of a number of levers we can use to grow our distributions over time. In addition to purchasing increased interests in OpCo, the Partnership can pursue organic growth opportunities such as capacity expansions in OpCo's ethylene production facilities and acquisitions of other qualified assets from third parties."
Westlake Chemical Partners is a limited partnership formed by Westlake Chemical Corporation in 2014 to operate, acquire and develop ethylene production facilities and other qualified assets and is headquartered in Houston, Texas,
(PRA)
Copyright (c) 2017 www.plasticsandrubberasia.com. All rights reserved.