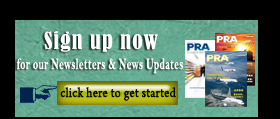 M&G's US subsidiary files for bankruptcy protection
M&G Polymers USA, a subsidiary of Mossi & Ghisolfi (M&G) filed for bankruptcy protection under Chapter 11 in the US Bankruptcy Court, Delaware District.
M&G, which had US$500 million to US$1 billion worth of assets and US$100 million to 500milion in liabilities, said that it had 200-999 creditors. The companies with the largest unsecured claims include Indorama Ventures at US$57 million, Shell Chemical at US$20 million, and Eastman Chemical at US$1.2 million.
Meanwhile, M&G had earlier filed for an application for admission to the arrangement with creditors procedure or "concordatopreventivo" before the Tribunal of Alessandria for its companies, namely, Mossi & Ghisolfi, M&G Finanziaria, Biochemtex, Beta Renewables, Italian Bio Products, IBP Energia, M&G Polimeri, and Acetati Immobiliare, in accordance with article 161 sixth paragraph of the Bankruptcy Law, in order to ensure the equal treatment of creditors.The companies are studying a proposal for an arrangement that will allow their overall activities to continue as a going concern, although they cannot exclude alternative solutions at the end of the ongoing technical assessments, M&G stated in its press statement.
(PRA)
Copyright (c) 2017 www.plasticsandrubberasia.com. All rights reserved.