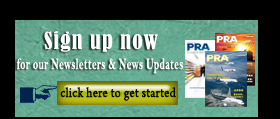 M&As: Tekni-Plex bought by Genstar; United Caps buys closures division of Closures4you
Genstar Capital, a private equity firm focused on investments in targeted segments of the industrial technology, healthcare, financial services and software industries that manages funds with total capital commitments of approximately US$9 billion, has acquired Tekni-Plex Inc., a manufacturer of technologically advanced products, components and materials for niche healthcare, specialty packaging, and food packaging applications, from affiliates of American Securities. Terms were not disclosed.
Tekni-Plex is a global company focused on developing highly engineered products, including medical tubing and compounds, pharma barrier films, dispensing components, closure liners and specialty food packaging. Celebrating its 50th anniversary this year, Tekni-Plex serves some of the most well-known names in the medical & pharmaceutical, food & beverage, household & industrial, and personal care end markets. Headquartered in Wayne, PA, Tekni-Plex employs 2,500 people throughout its operations in Belgium, China, Costa Rica, Germany, India, Italy, Northern Ireland and the US.
Rob Rutledge, Managing Director at Genstar, said, "We are excited to be partnering with a proven, energetic and action-oriented management team. Tekni-Plex, led by CEO Paul Young, is a premier supplier to customers that possess the highest standards in quality, reliability, innovation and customer service. We have tracked the company for many years and believe the strength of Tekni-Plex's team, combined with the quality of the physical and technical assets, will enable the Company to accelerate growth going forward while continuing to be the provider of choice in its markets."
Paul Young, Chief Executive Officer of Tekni-Plex, said, "We have invested heavily in our facilities, equipment and organization over the past several years so that today Tekni-Plex's well-respected brands hold leadership positions in all of its key market segments. Our strong emphasis on product innovation and R&D will continue to drive new products that create differentiated customer relationships. We look forward to the benefits of Genstar's investment professionals and strategic advisors who have significant relevant experience in similar businesses."
In other news, Luxembourg-headquartered United Caps, a manufacturer of plastic caps and closures, is taking over the plastic closures division of Closures4you. The takeover offer includes 28 mm caps for re-usable glass bottles and for disposable PET bottles. Terms were not disclosed.
United Caps says this latest acquisition is part of its comprehensive growth strategy. In June 2017, the company announced the takeover of cap and closure manufacturer Dewit Plastics. In the case of Closures4you, the plan is to ensure future market supply from the United Caps plant in Schwerin. The takeover will make available capacity for a new closure design to replace some previous closures. To ensure a smooth transition in terms of customer supply, Closures4you will make its closure capacities available through the end of March 2018.
"With this strategic step, United Caps is driving forward the modernisation of its product portfolio," explains Benoît Henckes, CEO of United Caps. "In accordance with the principle of 'less is more', we are working to restrict product complexity within our portfolio as much as possible while still offering first class closures for all PET and glass bottles."
Cups4you, the former parent company of Closures4you, headquartered in Oss in the Netherlands, is the European specialist for thinwall-injection moulded packaging with a capacity of 100 to 2,500 ml for the food industry.
United Caps has production sites in Belgium, Germany, France, Ireland, Luxembourg, Spain and Hungary. It employs more than 500 staff and achieved sales of EUR131 million in 2016.
(PRA)
Copyright (c) 2017 www.plasticsandrubberasia.com. All rights reserved.