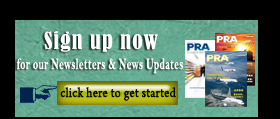 EU to investigate Blackstone/Celanese acetone tow merger
The EU antitrust regulators have opened an in-depth investigation into private equity firm Blackstone's plan to merge its acetone tow business with that of US speciality material company Celanese.
The companies unveiled the proposed merger of the world's second and third largest players in June this year, making it into a new market leader in the supply of the material used in cigarette filters.
The European Commission said the deal may reduce competition in the acetate tow market, especially with the two remaining rivals Eastman and Daicel unable to exert competitive pressure.
The Commission also said its preliminary concerns are that the proposed transaction would make tacit coordination between tow suppliers more likely. Moreover, the industry is characterised by high barriers to entry.
The EU competition enforcer will decide by 5 March 2018 whether to clear or block the deal.
The proposed joint venture would combine the acetate flake and tow activities of Celanese with Blackstone's portfolio company Acetow, which it acquired from Solvay in 2016. The joint venture would be a new market leader in the already highly concentrated acetate tow market.
Acetate flake is a chemical derivative of wood pulp that is mainly used in the manufacture of acetate tow. Acetate tow is a fibrous material made from acetate flake and is used to manufacture cigarette filters.
The EC said, "Celanese and Blackstone's Acetow are, respectively, the second and third largest manufacturers of acetate tow at global level excluding China. The merged entity would become the new market leader with the risk of significantly reducing competition in the industry."
The companies can offer concessions to allay the regulatory concerns.
(PRA)
Copyright (c) 2017 www.plasticsandrubberasia.com. All rights reserved.