Updates: Sibur to develop catalysts for PE production; Mitsubishi Chemical to shut MMA plant in UK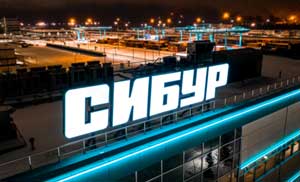 Russian petchem firm Sibur says it is developing and testing a catalyst for use in the production of linear alpha-olefins (LAOs) as part of the company's strategy to strengthen its technological independence. It is also planning to build 50,000 tonnes/year plant at Nizhnekamsk, Russia, by 2024.
Pilot tests have taken place for the use of zirconium tetra-isobutyrate, with the catalyst developed by specialists from Sibur's NIOST research centre at Tomsk and the Nizhnekamskneftekhim Scientific and Technical Centre (STC), it says.
Zirconium tetra-isobutyrate and hexene are mandatory components in the polyethylene (PE) production chain, enabling the manufacture of special polymer grades with improved properties for sectors including medical products, packaging materials, and gas and water supply systems, according to the company.
Domestic production by Sibur of key components in small- and medium-tonnage chemicals is a "necessary element in maintaining the stability of the main technological chains," it says.
The company recently announced the development and testing of hexene, another key component for the production of polymers, with plans to build a 50,000 tonnes/year plant, also at Nizhnekamsk, with start of operations planned in the second half of 2024. Hexene is used in the production of high- and low-density polyethylene.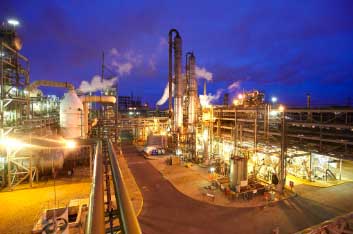 In other news, Mitsubishi Chemical Group says that it has begun a period of consultation with its UK employees in Teesside on a proposal to cease methacrylates (MMA) production at its Cassel site, Billingham.
The move, which could result in the ending of all methacrylates associated manufacturing operations at the Cassel site, has been initiated following a comprehensive review aimed at identifying opportunities for restoring long term economic sustainability, it adds.
The production of MMAs requires the consumption of significant quantities of natural gas both as energy and as feedstock for the manufacturing process. The MMAs facility has been offline since January 2022, initially to undertake a planned overhaul event, and since September due to the impact of rapidly escalating natural gas prices caused by the ongoing situation in Ukraine. There has also been a significant downturn in the European economy as a result of high inflation, resulting in weaker demand in the MMA market.
A comprehensive business review has been undertaken, which explored options including the temporary mothballing of the plants and a complete reinvestment at Cassel as well as a closure option. The review has concluded that in an increasingly competitive global market, continued production of MMAs at the Cassel site does not appear to be economically sustainable. A final decision on the proposal for methacrylate operations at Cassel is expected to be made in January following the consultation period.
Mitsubishi Chemical Group, as a leading company in methacrylate operations worldwide, possesses production assets using three different manufacturing methods and is continuously looking to strengthen its supply chain in line with supply and demand dynamics, and raw material trends, it explains.
In the event of a cessation of production at the Cassel site, it says it will continue to provide a stable supply of methacrylate products to customers in the EMEA region from other sites across its global asset base.
Mitsubishi Chemical Group is the world's largest producer of methacrylates – the building block chemical intermediates in the manufacture of acrylic products. The Cassel site has the capacity to make about 200,000 tonnes/year of methacrylates.
(PRA)
---
Subscribe to Get the Latest Updates from PRA Please click here
©2022 Plastics and Rubber Asia. All rights reserved.

©2022 Plastics and Rubber Asia. All rights reserved.
Home
Terms & Conditions
Privacy Policy
Webmail
Site Map
About Us
SOCIAL MEDIA