PE Expansions: Shell begins operations at PE plant in US; PT Kilang Pertamina selects Univation's PE process for lines in Indonesia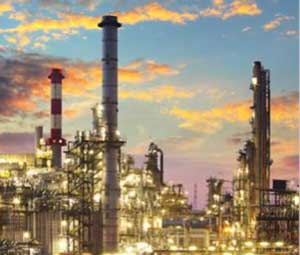 Shell Chemical Appalachia LLC, a subsidiary of Shell plc, says it has commenced operations of its Pennsylvania Chemical project, Shell Polymers Monaca (SPM). The Pennsylvania facility is the first major polyethylene (PE) manufacturing complex in the Northeastern US and has a designed output of 1.6 million tonnes/year.
Strategically located within a 700-mile radius of 70% of the US PE market, SPM sits on 384 acres adjacent to the Ohio River in Beaver County, Pennsylvania. SPM contracted most of its natural gas feedstock at Final Investment Decision from the nearby Utica and Marcellus basins. The advantages of proximity are not limited to production; SPM also offers customers shorter supply chains, which translates to increased flexibility and access to PE pellets that can be used in a wide variety of products such as common household goods, consumer and food packaging, as well as industrial and utility products.
The start-up of Shell Polymers Monaca represents an important step in growing Shell's chemicals business as part of its Powering Progress strategy. The company adds it is increasingly participating in value chains closer to end-use customers and using advantaged feedstocks to deliver more high value products while reducing exposure to commodity chemicals over time.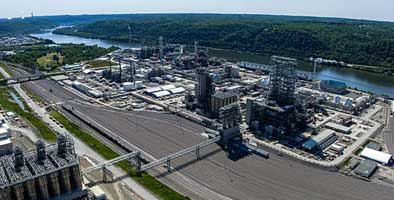 In other news, PT Kilang Pertamina Internasional (PT-KPI) has selected Univation Technology's Unipol PE Process for two reactor lines. Each reactor line is designed to achieve nameplate capacities of 350,000 tonnes/year for a combined PE production capacity of 700,000 tonnes/year. The two new reactor lines will be located at PT-KPI's Tuban Complex, East Java, Indonesia. PT-KPI will access the "full-density" flexibility of the two new PE Process lines to produce a broad array of both HDPE and LLDPE products to satisfy growing PE demand in Indonesia.
PT-KPI will utilise Univation's advanced Prodigy Bimodal HDPE technology and advanced Acclaim Unimodal HDPE technology to cover key end-use applications including large part blow moulding, unimodal and bimodal films, and pressure and non-pressure pipe products.
It will also access Univation's Ucat J catalyst to produce grades that cover large-volume product segments including LLDPE film and HDPE injection moulding applications.
PT-KPI has also selected Univation's advanced process control platform ‒ Premier APC+ 3.0 ‒ to further enhance the overall operating performance of the process lines. Specifically developed for the Unipol process, the APC+ 3.0 platform represents Univation's latest generation of process control software with capabilities that include optimising raw material utilisation, maximising production rates, and enabling seamless product grade transitions.
PT-KPI is the refining & petrochemical subholding company of PT Pertamina (Persero) that acts as a strategic holding company. PT-KPI makes investments and runs Pertamina's businesses in refining oil and gas and other materials to make high-value fuel, lubricant, petrochemical, and pharmaceutical products.
(PRA)
---
Subscribe to Get the Latest Updates from PRA Please click here
©2022 Plastics and Rubber Asia. All rights reserved.

©2022 Plastics and Rubber Asia. All rights reserved.
Home
Terms & Conditions
Privacy Policy
Webmail
Site Map
About Us
SOCIAL MEDIA