Green tie-ups: CJ Biomaterials/NatureWorks to develop compostable food packaging; TotalEnergies Corbion/BGF collaborate on bio noodle cups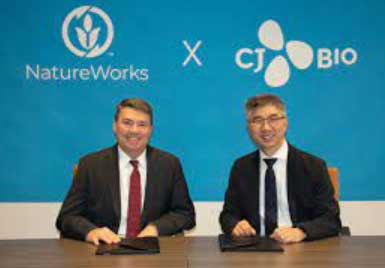 CJ Biomaterials, a division of South Korea-based CJ CheilJedang and producer of polyhydroxyalkanoate (PHA), and US-based PLA manufacturer NatureWorks are in an agreement to collaborate on the development of sustainable materials solutions based on CJ Biomaterials' PHACT Biodegradable Polymers and NatureWorks' Ingeo biopolymers. The two companies will develop biopolymer solutions in applications ranging from compostable food packaging and food serviceware to personal care, films, and other end products.
The initial focus of this joint agreement will be to develop biobased solutions that create new performance attributes for compostable rigid and flexible food packaging and food serviceware. The new solutions developed will also aim to speed up biodegradation to introduce more "after-use" options consistent with a circular economy model. The focus on compostable food packaging and serviceware will create more solutions for keeping methane-generating food scraps out of landfills, which are the third largest source of methane emissions globally, according to World Bank.
CJ Biomaterials and NatureWorks plan to expand their relationship beyond cooperative product development for packaging to create new applications in the films and nonwoven markets. For these additional applications, the two companies will enter into strategic supply agreements to support development efforts.
NatureWorks is a pioneer in the development of bio-based materials that have a small carbon footprint and enable new after-use options with its Ingeo technology. As a company, it has developed many of the leading high-volume applications for PLA. In recent years, Ingeo has experienced significant growth as a bio-based material in a broad range of finished products. Due to its unique functionality, it has been used to replace petrochemical-based plastics with 100% renewable, biobased content and to enable more after-use options which include compostability, chemical recycling, and mechanical recycling.
CJ Biomaterials is a business unit of CJ BIO part of CJ CheilJedang. Earlier this year, the company announced commercial-scale production of PHA following the inauguration of its production facility in Pasuruan, Indonesia.
Today, CJ Biomaterials is the only company in the world producing aPHA, including the first product under its new PHACT brand, named PHACT A1000P. Amorphous PHA is a softer, more rubbery version of PHA that offers fundamentally different performance characteristics than crystalline or semi-crystalline forms of PHA. It is certified biodegradable under industrial compost, soil (ambient), and marine environments. Modifying PLA with amorphous PHA leads to improvements in mechanical properties, such as toughness, and ductility, while maintaining clarity. It also allows adjustment in the biodegradability of PLA and could potentially lead to a home compostable product.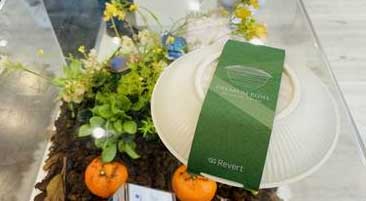 In other news, Be Good Friends (BGF) and TotalEnergies Corbion have entered a long-term collaborative arrangement for application development and the supply of TotalEnergies Corbion's Luminy PLA. Both bioplastic companies say they are focused on the development and production of biodegradable materials and products.
BGF recently launched for the Korean market a single use, noodle cup which is said to be aesthetically pleasing and 100% biobased and compostable. The lightweight, foamed noodle cup minimises the use of materials and is being produced using high heat Luminy PLA as a base resin. The development of the cup has been the result of joint development efforts between the two companies, and more developments are set to follow in the future.
Thomas Philipon, CEO of TotalEnergies Corbion, said, "We are delighted to have signed this long-term collaboration agreement with BGF. The biopolymers market is experiencing strong growth and customers are requesting innovative solutions tailor-made to their market needs. Collaboration through the value chain is the only efficient way to bring circular solutions to the customers."
The companies showcased the Luminy PLA-based noodle cups at the October-held K show 2022 in Germany.
(PRA)
---
Subscribe to Get the Latest Updates from PRA Please click here
©2022 Plastics and Rubber Asia. All rights reserved.

©2022 Plastics and Rubber Asia. All rights reserved.
Home
Terms & Conditions
Privacy Policy
Webmail
Site Map
About Us
SOCIAL MEDIA