Green expansions: LyondellBasell confirms recycling plant in Germany; LG Chem to construct plants for pyrolysis oil and aerogels production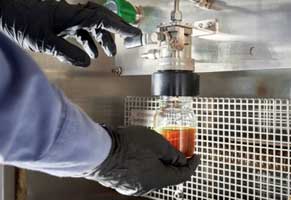 Chemical firm LyondellBasell says it has made a decision to move forward with engineering to build an advanced recycling plant at its Wesseling, Germany, site. Using LyondellBasell's proprietary MoReTec technology, this commercial scale advanced recycling plant would convert pre-treated plastic waste into feedstock for new plastic production. The final investment decision is targeted for the end of 2023.
The previously announced German joint venture Source One Plastics will provide plastic waste feedstock to the plant. Source One Plastics is planning to build a facility designed to recycle the amount of plastic packaging waste generated by approximately 1.3 million German citizens per year. This plastic waste will consist of materials such as multi-layered food packaging items or mixed plastic containers that are typically not recycled today.
"We are actively working to move the circular economy forward. Progressing our MoReTec technology represents another step LyondellBasell is making to accelerate the development and implementation of scalable sustainable and circular technology," said Yvonne van der Laan, LyondellBasell Executive Vice President, Circular and Low Carbon Solutions. "This high yield, differential technology will allow us to convert plastic waste into pyrolysis oil and pyrolysis gas for use in our crackers as feedstock leading to the production of new plastic materials. Solid process residues can be re-used or consumed in other applications, making this technology an energy efficient, zero waste process for the recycling of plastic waste".
The start-up of the MoReTec advanced recycling plant is planned for end of 2025 with a capacity of 50,000 tonnes/year. The feedstock produced will be converted at the LyondellBasell Wesseling site into new CirculenRevive polymers for use in applications such as food packaging and healthcare products.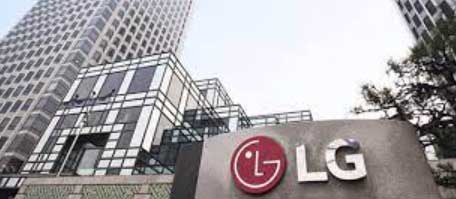 In other news, South Korean chemical firm LG Chem says that it will begin construction of a pyrolysis oil plant by investing about US$235 million by 2024 at the Seongmun National Industrial Complex in Dangjin, Chungnam to establish a plastic circular economy while also newly building an aerogel plant that is known to be a next-generation insulation material. The goal is to begin construction for both plants by Q1 next year and commercial production by 2024.
Earlier this year, LG Chem announced that it would construct the country's first supercritical pyrolysis oil plant and completed licensing and authorisation procedures to enter the Seongmun National Industrial Complex in June. Supercritical refers to special heat sources generated in the steam state with temperature and pressure exceeding the critical point of water, and it acquires both the solubility of liquids and diffusion of gases, thus making it useful for extracting specific materials.
Aerogel is a high-performance insulation material composed of more than 95% gas and is known as the lightest solid in the world. It is drawing attention as a next-generation material that is as light as air but does not get wet by water and has non-burning features making it possible to withstand high heat.
The global chemical recycling market in terms of pyrolysis oil extracted from waste plastic is expected to grow from 700,000 tonnes in 2020 to 3.3 million tonnes by 2030 to grow at an annual average of 17%. Furthermore, the aerogel market is also expected to grow with the increase in demand for industrial insulation materials such as eco-friendly energy (liquefied hydrogen) transportation and storage, prevention of battery thermal runaway, etc.
(PRA)
---
Subscribe to Get the Latest Updates from PRA Please click here
©2022 Plastics and Rubber Asia. All rights reserved.

©2022 Plastics and Rubber Asia. All rights reserved.
Home
Terms & Conditions
Privacy Policy
Webmail
Site Map
About Us
SOCIAL MEDIA