Expansions: CNOOC-Shell jv select LyondellBasell tech for new Chinese PP plant; GS Caltex starts up cracker in South Korea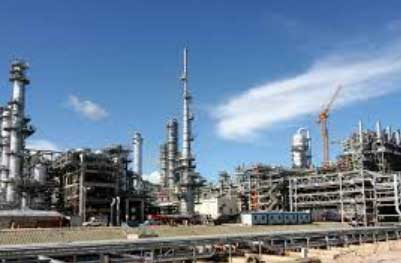 Chemical firm LyondellBasell says that CNOOC and Shell Petrochemicals Company Limited (CSPC), a 50:50 joint venture incorporated by CNOOC Petrochemicals Investment and Shell Nanhai, has selected LyondellBasell's Spherizone process technology for a 500,000-tonnes/year polypropylene (PP) line located in Huizhou, Guangdong, China.
"We are very excited to announce that CSPC has again chosen LyondellBasell's Spherizone process technology for their new polypropylene plant. This represents the second Spherizone line from a total of five polyolefin lines, licensed from LyondellBasell at the Huizhou site," said Neil Nadalin, Director, Global Licensing and Services for LyondellBasell.
Nadalin added, "Spherizone process technology continues to demonstrate the ability to produce differentiated polymer grades in the highly competitive Chinese market, which remains a key requirement for our customers."
The plant will commence operation using LyondellBasell Avant ZN catalyst.
The Spherizone multi-zone circulating reactor (MZCR) is said to provide a unique and innovative platform to manufacture PP products with novel architecture and enhanced product properties. Almost 10 million tonnes of the Spherizone process for differentiated PP production capacity has been licensed by LyondellBasell around the world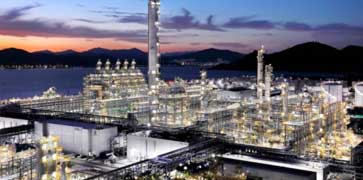 In other news, South Korean refiner GS Caltex Corp., a 50:50 joint venture between GS Energy and Chevron Corp, says it has completed the construction of a new olefin cracking facility in Yeosu, as it seeks to expand its petrochemical business.
The new mixed feed cracker (MFC), built 320 km south of Seoul, will produce 750,000 tonnes/year of ethylene, 500,000 tonnes/year of PE and 410,000 tonnes/year of propylene, among others. GS Caltex says it will initially use feedstock to produce HDPE.
Ethylene and propylene are types of olefin, a primary petrochemical used as feedstock for a wide range of materials from plastics for daily necessities and automotive appliances to diapers and masks.
GS Caltex has invested US$2 billion in the project that began in 2018.
An MFC facility is less common in Korea as most petrochemical producers operate naphtha-based cracking centres (NCC) that use naphtha as a main feedstock.
An MFC can use naphtha as well as other various raw materials like liquefied natural gas (LNG) and other by-product gases from the refinery process, allowing an energy-efficient production method, GS Caltex said.
"The completion of the MFC facility will be an important turning point that will allow us to achieve both business diversification and growth potential through the expansion of the non-refinery business," Hur Sae-hong, CEO of GS Caltex, said at the dedication ceremony in Yeosu.
"GS Caltex will take a leap forward as a comprehensive energy company that encompasses petrochemicals, green energy and recycling, on top of the refinery business," Hur said.
GS Caltex has been pushing to increase the petrochemical portion in its refinery-centred portfolio in a bid to respond to growing demand for high value-added petrochemical products.
(PRA)
---
Subscribe to Get the Latest Updates from PRA Please click here
©2022 Plastics and Rubber Asia. All rights reserved.

©2022 Plastics and Rubber Asia. All rights reserved.
Home
Terms & Conditions
Privacy Policy
Webmail
Site Map
About Us
SOCIAL MEDIA