Expansions: BASF launches tech centre for surface treatment solutions in China; LyondellBasell licenses tech to Vietnam's Stavian Quang Yen Petrochemical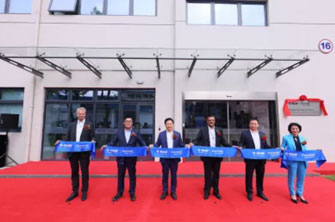 The Surface Treatment global business unit of Germany's BASF's Coatings division, operating under the Chemetall brand, has opened its first regional innovation and technology centre for applied surface treatment technology in Shanghai, China. The new 2,600 sq m centre will focus on developing advanced surface treatment solutions and product innovations for a wide range of industries and market segments in Asia, for Asia.
"The opening of this Innovation and Technology Centre is an important pillar of our growth strategy and strengthens our technical and innovation capabilities in Asia Pacific. It shows our commitment to further contribute to and support the long-term success of our customers in the fastest-growing region," said Christophe Cazabeau, Senior Vice President, Surface Treatment, Coatings Division, BASF.
"Innovation is key to powering growth for BASF. This new centre's ability to develop customized surface treatment solutions closer to the market will further underpin our technology leadership and our customers' success," said Jeffrey Lou, President/Chairman, BASF Greater China.
Equipped with multiple technical capabilities and operated by a highly experienced technology team, the new laboratories can provide a comprehensive range of tests and services including analytical, application, salt spray and climate testing as well as development work on a range of applied surface treatment technologies and applications for various market segments including but not limited to automotive OEM and components, coil, general industry, cold forming, aerospace, aluminium finishing and glass.
"Our regional innovation and technology centre will help to accelerate our speed-to-market of cutting-edge surface treatment solutions, drive customer-centric product development and expand our innovation pipeline. As an integrated technical hub, it can harness the synergies and competencies within our existing global network, as well as our local surface treatment analytical labs in Australia, China, India, Japan, New Zealand, Singapore and Thailand, to better serve the rising market demand for innovative and sustainable solutions in Asia," said Dr. Mubarik Chowdhry, Head of Global Technology, Surface Treatment, Coatings Division, BASF.
The centre also runs various simulation lines for pre-treatment and coating processes including Viant, a novel coating technology for corrosion protection.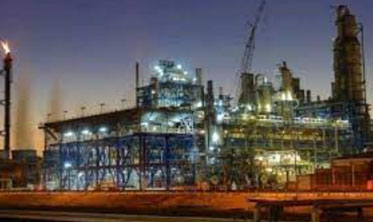 In other news, chemical firm LyondellBasell says that its polypropylene (PP) technology has been selected by Stavian Quang Yen Petrochemical (Stavian) for a new world scale production facility in Vietnam.
The facility will include a 600 kilotonne/year (KTA) PP plant using LyondellBasell's Spheripol technology. The facility will be built in Quang Ninh Province, Vietnam.
"We are delighted Stavian Quang Yen Petrochemical selected LyondellBasell as its polypropylene licensor for their first polyolefin facility," said Neil Nadalin, director of licensing at LyondellBasell. Nadalin added, "The selection of the Spheripol process will enable Stavian to produce benchmark polypropylene resins in a state-of-the-art process technology, allowing them to best serve the fast growing Vietnamese polyolefin market."
Bui Viet Ha, Project Director at Stavian Quang Yen Petrochemical stated: "Working with the leading polypropylene technology licensor gives us enormous confidence that we will be able to deliver timely large scale quality resins to the domestic market. The excellent reputation of LyondellBasell and its solid licensing record and experience as well as an extensive product portfolio lead us to choose LyondellBasell as the PP licensor for our project."
Spheripol is the leading PP process with more than 30 million tonnes of licensed capacity. The latest fifth generation Spheripol technology includes process improvements that further maximise operational efficiency.
The plant will commence operation using the LyondellBasell Avant ZN catalyst.
(PRA)
---
Subscribe to Get the Latest Updates from PRA Please click here
©2022 Plastics and Rubber Asia. All rights reserved.

©2022 Plastics and Rubber Asia. All rights reserved.
Home
Terms & Conditions
Privacy Policy
Webmail
Site Map
About Us
SOCIAL MEDIA