Expansions: Aramco affiliate S-Oil to build US$7 bn petchem cracker in South Korea; Chevron Phillips/QatarEnergy to construct US$8 bn HDPE facility/ethane cracker on US Gulf Coast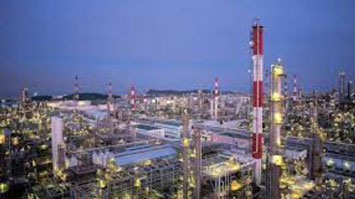 Saudi Aramco is making its biggest ever investment in South Korea to develop one of the world's largest refinery-integrated petrochemical steam crackers through its S-Oil affiliate. Located at S-Oil's existing site in Ulsan, the new plant is planned to have the capacity to produce up to 3.2 million tonnes/year of petrochemicals and include a facility to produce high-value polymers. The project is expected to start in 2023 and be completed by 2026.
The US$7 billion Shaheen project aims to convert crude oil into petrochemical feedstock and would represent the first commercialisation of Aramco and Lummus Technology's TC2C thermal crude to chemicals technology, which increases chemical yield and reduces operating costs. It follows an earlier US$4 billion investment into the first phase of the petrochemical expansion completed in 2018.
The steam cracker is expected to process by-products from crude processing, including naphtha and off-gas, to produce ethylene — a building block petrochemical used to make thousands of everyday items. The plant is also expected to produce propylene, butadiene and other basic chemicals.
Aramco President/CEO, Amin H. Nasser, said: "The global petrochemical landscape is rapidly evolving with demand growth anticipated to accelerate, driven in part by rising consumption from Asia's emerging economies. That is why S-Oil's Shaheen is well positioned to meet rising demand for the materials that will be required across the region's key industries. By further integrating refining and chemical processes through the first commercialization of Aramco's thermal crude to chemicals technology, we aim to create a more efficient, competitive and sustainable platform for growth, while paving the way for further downstream expansion."
Aramco Senior Vice President of Downstream, Mohammed Y. Al Qahtani, said: "Shaheen aspires to be a gamechanger not only for S-Oil in South Korea, but also for our global chemicals business, allowing us to process a greater range of feedstocks in a more efficient and less energy-intensive way. The project represents the first large-scale deployment of Aramco's thermal crude to chemicals technology and shows how, through better design, we can contribute to the transition to more efficient and more sustainable production processes."
The new steam cracker is planned to use mixed feedstocks, outperforming naphtha-based crackers in terms of overall efficiency and performance. Upon project completion, S-Oil chemical yield based on volume could almost double to 25%, which demonstrates the impact of this cutting-edge technology, complementing Aramco's strategy to expand its liquids to chemicals capacity to up to 4 million barrels per day.
Aramco is the majority shareholder of S-Oil, holding more than 63% of the company's shares through its Aramco Overseas Company B.V. subsidiary.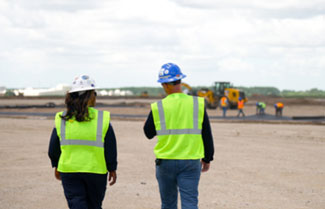 In other news, Chevron Phillips Chemical Company and QatarEnergy are proceeding with the construction of a US$8.5 billion integrated polymers facility in Orange, Texas,.The companies have made a positive final investment decision on the project and created a joint venture company, Golden Triangle Polymers Company, named for the Golden Triangle region of Texas that includes the city of Orange. Chevron Phillips Chemical owns a 51% equity share in the joint venture and QatarEnergy owns 49%.
Once operational, the plant will produce Marlex PE, used in the production of durable goods like pipe for natural gas and water delivery and recreational products such as kayaks and coolers. It is also used in essential packaging applications to protect and preserve food, helping prevent it from going to landfills, and keep medical supplies sterile.
The plant, expected to begin operations in 2026, will include a 2,080-kilotonne/year ethane cracker and two 1,000-kilotonne/year HDPE units. The project is targeting to have approximately 25% lower greenhouse gas emissions than similar facilities in the US and Europe, supporting the company's efforts to help enable a lower carbon future. Chevron Phillips Chemical will manage engineering, procurement and construction for the project and operate the facility after start-up.
Construction of the Golden Triangle Polymers plant will begin immediately near Chevron Phillips Chemical's existing facility in Orange, located 113 miles east of Houston. Chevron Phillips Chemical and its predecessors have had a presence in the Orange community since 1955.
"Chevron Phillips Chemical and QatarEnergy have collaborated for over 20 years on the assets we operate together in Qatar. We have a great relationship and a proven track record of operating these facilities safely and reliably," said Chevron Phillips Chemical President/CEO Bruce Chinn. "Our products help make life better for billions of people every day, and they are part of a lower carbon future. This facility will help meet the growing demand for our products and improve the quality of life for the world's growing global population."
Saad Sherida Al-Kaabi, the Minister of State for Energy Affairs, the President/CEO of QatarEnergy said: "We are excited to announce taking the FID on our largest petrochemical investment ever, highlighting QatarEnergy's integrated position as a major player in the LNG and international exploration sectors, as well as being a global petrochemicals producer. This important project will complement QatarEnergy's growing portfolio, both internationally as well as in the United States, and will help meet growing global demand for polymers. It builds on our long-term and successful partnership with Chevron Phillips Chemical, and we look forward to further collaborations in the future."
The engineering, procurement and construction of the polyethylene units will be executed through ZDJV, a joint venture between Zachry Industrial Inc. (Zachry Group) and DL USA, Inc. The furnace portion of the ethane cracker engineering and procurement will be executed by T.EN Stone & Weber Process Technology, Inc. while PCL Industrial Construction Co. will provide construction services.
Engineering, procurement and construction for the additional portions of the ethane cracker will be executed by JKJV, a joint venture between JGC America, Inc. and Kiewit Energy Group, Inc., and BMZ Third Coast Partners, a joint venture between Burns & McDonnell Engineering Company, Inc. and Zachry Industrial, Inc., (Zachry Group) will execute the utilities and infrastructure scope of work. The main automation contractor for the project is Emerson Process Management, LLLP, and W.T. Byler Co., Inc. is managing heavy civil work for the entire site. The project also includes a rail and storage-in-transit yard, with engineering, procurement and construction services provided by W.T. Byler Co., Inc.
(PRA)
---
Subscribe to Get the Latest Updates from PRA Please click here
©2022 Plastics and Rubber Asia. All rights reserved.

©2022 Plastics and Rubber Asia. All rights reserved.
Home
Terms & Conditions
Privacy Policy
Webmail
Site Map
About Us
SOCIAL MEDIA